The Hiuse for a young couple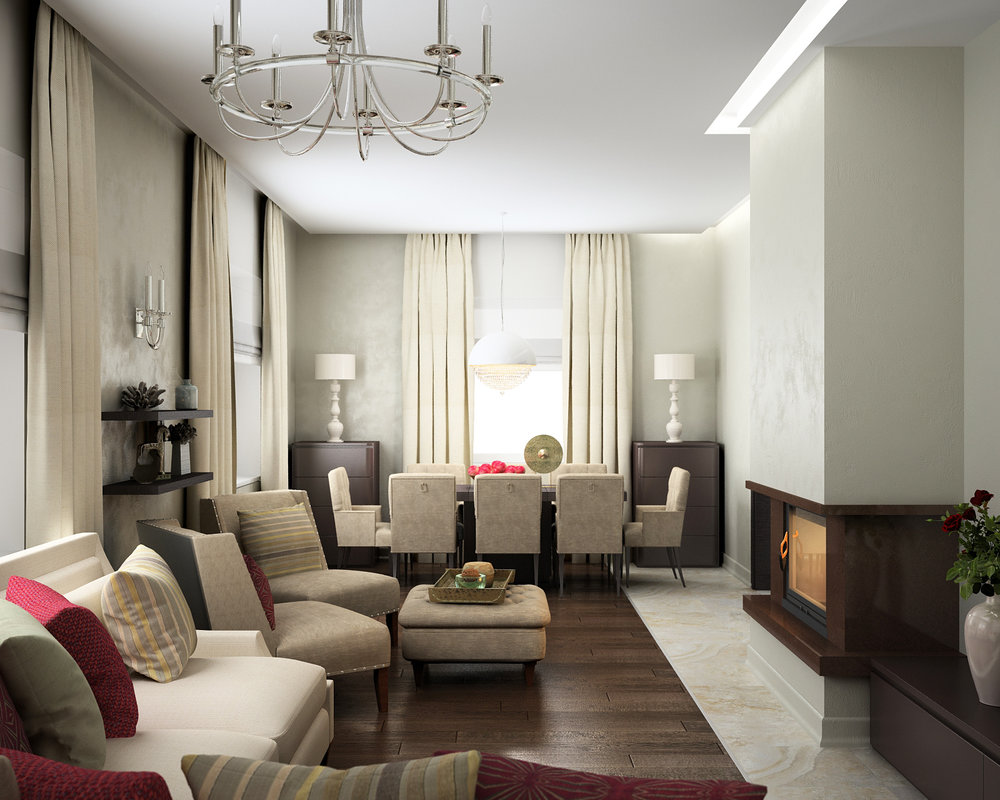 Date of start:

15.06.2014

Project ending:

15.08.2014

Area:

185 sq.m.

Style:

Modern

Ceiling height:

2.84 m

Location:

Ukraine, Lutsk

Works:

Re-planning, design, selection of materials and furniture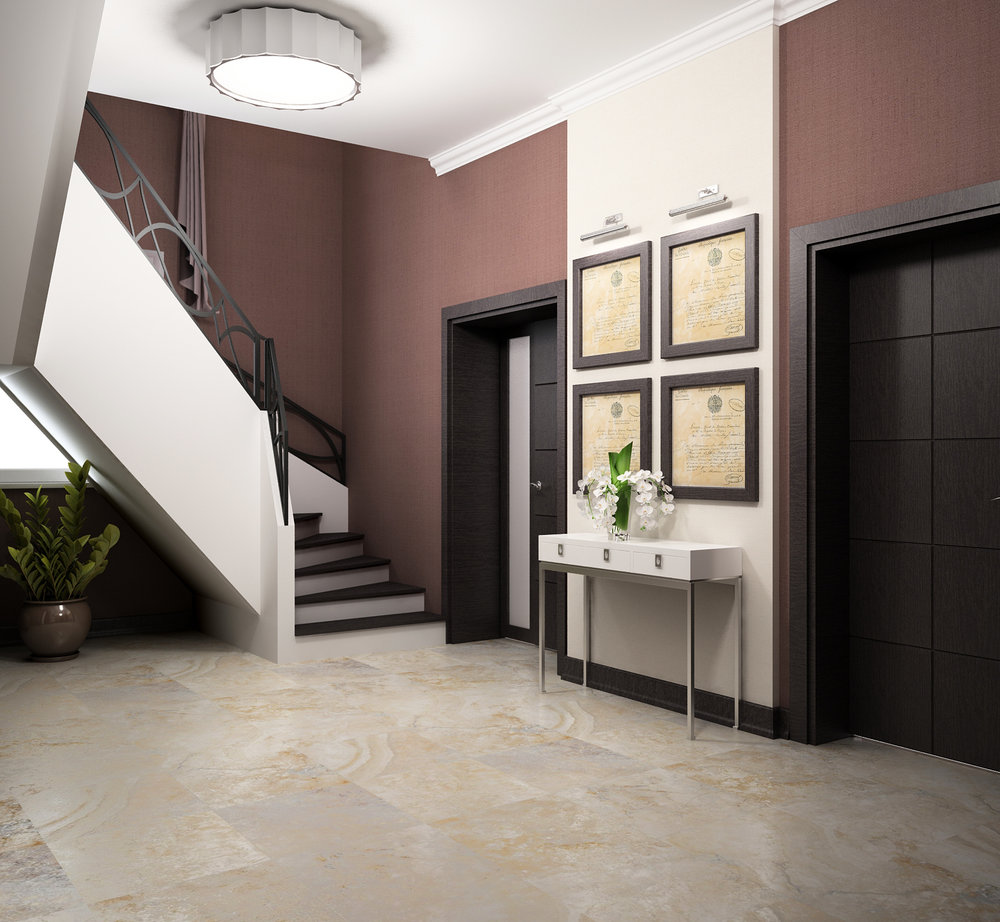 Classical and modern at the same time, this house ideally fits into a natural environment and offers all necessary for comfortable accommodation.
On the first floor of the house there is a public part including a spacious hall, kitchen, a living-and-dining room, a guest bathroom and technical room. The sculptural ladder is the basic architectural element of a hall; it comes forward as a main accent and instantly overbalances attention on itself. The forged modern handrail against a white framework perfectly combined with other pieces of furniture and soft finishing in warm brown colors. The apartment of kitchen is executed in one gamut with a hall. Clearness, strict lines – nothing superfluous.
Walls in living room are trimmed by pastel shade decorative plaster, and the floor combines a parquet board and stone structure of a tile, creating contrast not only at the level of color, but also at the level of invoices. The simple strict fireplace, refined upholstered furniture and functional cabinet furniture create an eclectic interior with thin transitions and accents.
At the second level the private zone, presented by the main parent's bedroom, a nursery, guest room and bathroom settles down. More restrained tints of wood, ivory textures, crayon tints that in combination with white elements continue the theme of the restrained strictness, prevail in finishing of overhead floor.
The boy's room is filled with bright accents, unusual shelves for storage of different stuff, walls trimmed by graphical youth wall-papers. The large glossy areas of closet and panel near television will allow to the young child to realize his artistic fantasies by means of markers without damage to the basic finishing of room.
The main Bedroom is executed in light tones. Contrast of soft textile panels and glass – allowed to create a play of light. The soft enveloping interior of this room allows owners to relax and to retire from the noisy city.
The end-point can be described as mixture of modern minimalism and traditional fundamental points.