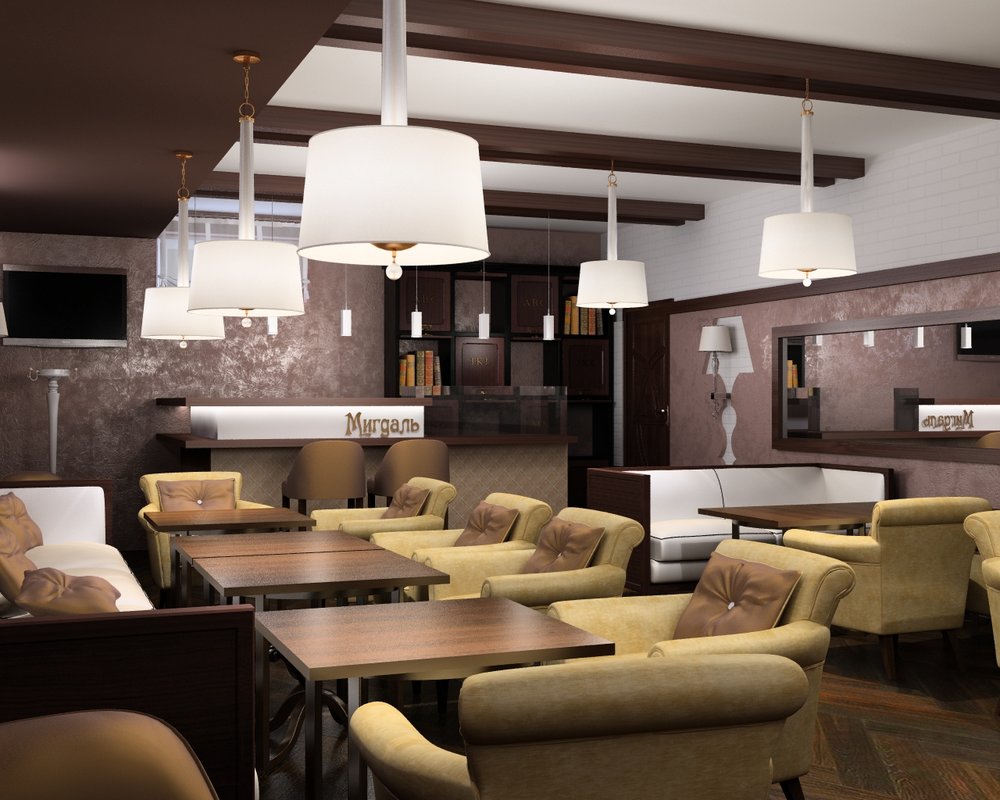 Start date of the design:

30/01/14

Delivery Date:

03/03/14

Property Size:

60 sq.m.

Style:

Classical

Ceiling height::

2.90 m

Works:

Design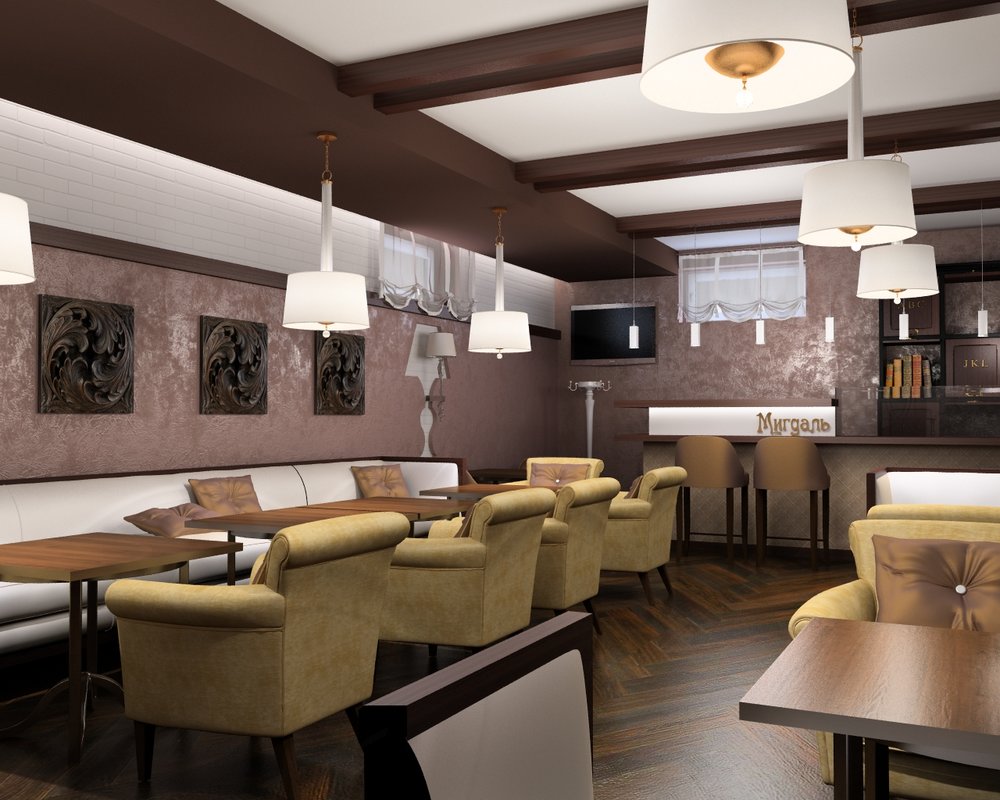 The overall atmosphere in the Café should make the comfortable rest and maximally protected from everyday hustle. The color scheme preference is calm noble tones of almond, chocolate and purple shades, combined with warm colors of the furniture. In a small room it was able to accommodate quite a large number of seats for guests thanks to modern small-sized furniture. The soft lighting, combined with quality music create an incredible atmosphere. Cozy, warm and homely, it is enhanced by stylish decor made of organic materials.
Not small importance plays in public areas the flooring. For simplicity and maximum fast cleaning tile which simulate wood was used. The room had little natural light, so it was very important to properly zone lighting. The white accents in the form of lamps and luminaires successfully diluted the muted atmosphere of the room.
The soft shades of gold, ceramic tile on the floor, modern luminaries! The particular importance takes small fixtures of an elegant form.