The apartment for the bachelor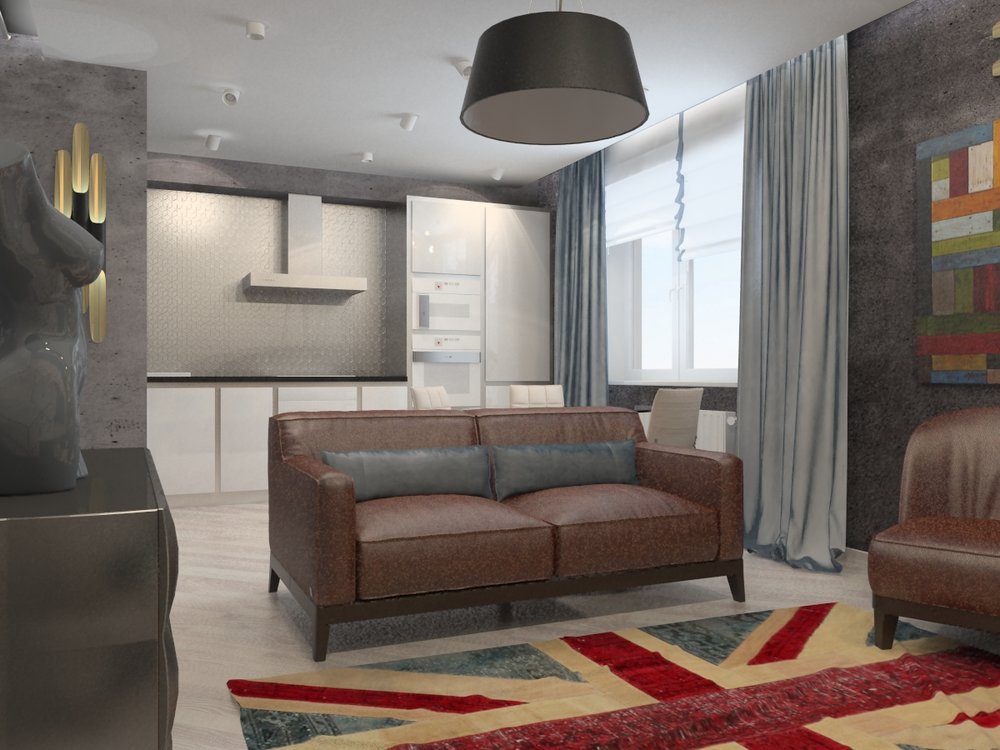 Start date of the design:

09/09/2013

Delivery Date:

03/10/2013

Property area:

90 sq.m

Style:

Loft

Ceiling height:

2.85 m

Accommodation:

Ukraine, Lutsk

Works:

Re-planning, design, selection of materials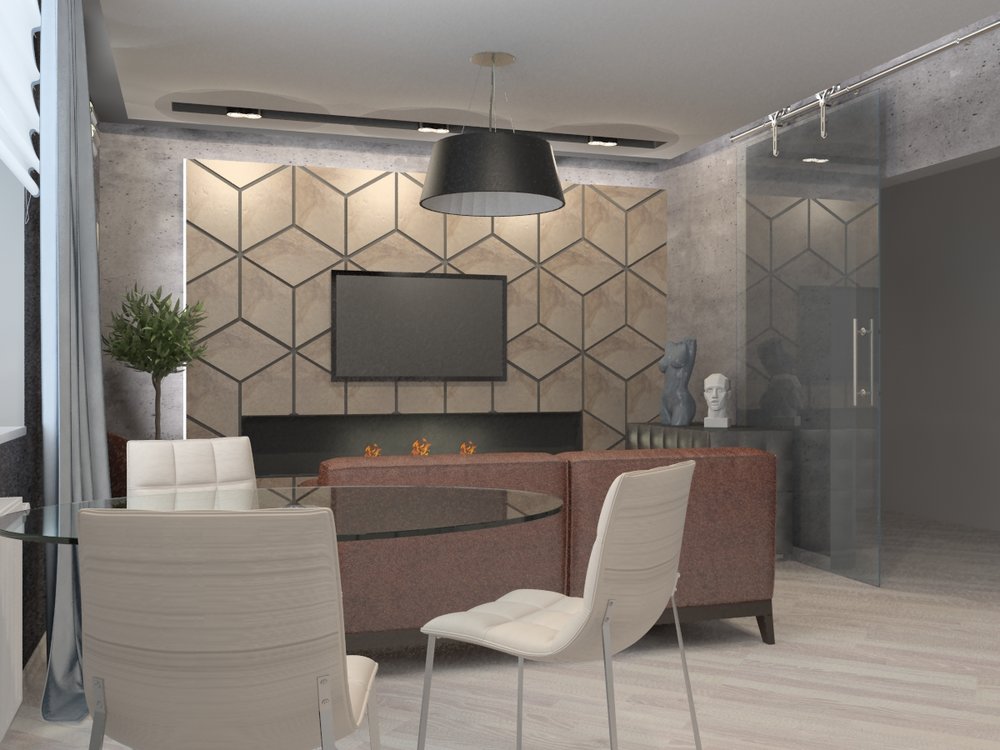 The eclectic and refined style of a private residence fully reflects the character of its owner, active bachelor. The planning space in this apartment is based primarily on the functionality and the wishes of the owner.
The room-studio combines the kitchen, made in the light and cold colours, and a living room that allowed visually to enlarge the space. The location of pretty large dining table will make the perfect opportunity to enjoy amazing views from the window.
In the living area all the attention attracts a wall with built-in bio fireplace, the wall is decorated with geometrical decor of natural stone. Thanks to this interesting combination, it will always be comfortable spending time in this room.
The bedroom as the main attribute is not of the usual form. The floors are made of natural leather. But the main highlight of the bedrooms became the LCD Panel hidden under the glass. When the TV-set is off it is used as a large mirror. The construction is built into the wall and had framed by soft leather panels, allowing to make bedroom more aerial.
The bathroom has minimal decor. The attention draws 3D mosaic of Mosaik+ brand, thanks to the picture of which one has the impression of weaving the walls. The plumbing has no sharp corners so there are no separation zones; this contributes to the glass partition that separates the shower. On the floor used self-leveling floor that has allowed it to achieve a continuous seamless square.
The Glossy surface, ultra-modern décor and furnishings, bright lighting and stylish accessories - all is done in an extremely high quality, with great attention to detail, maintaining the clear lines and strict geometry.