The Flat for a young family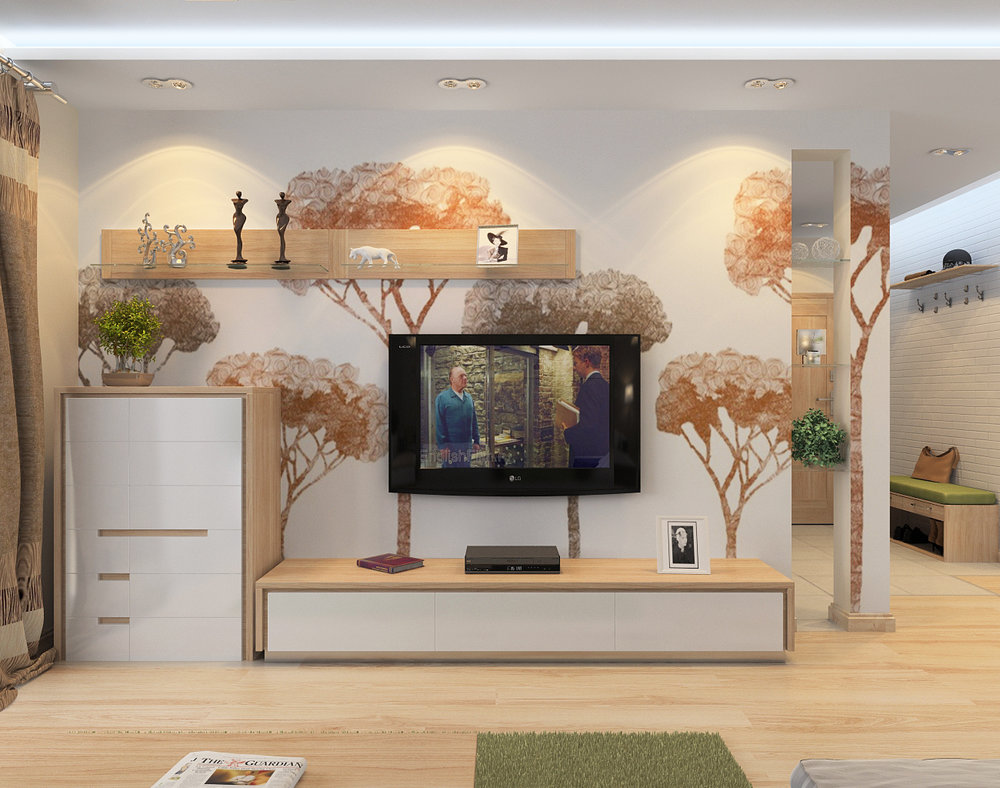 Start date of the design:

22.09.2012

Delivery Date:

24.10.2012

Property area:

92 sq.m.

Style:

Modern

Location:

Ukraine, Lutsk

Works:

Planning, design, selection of materials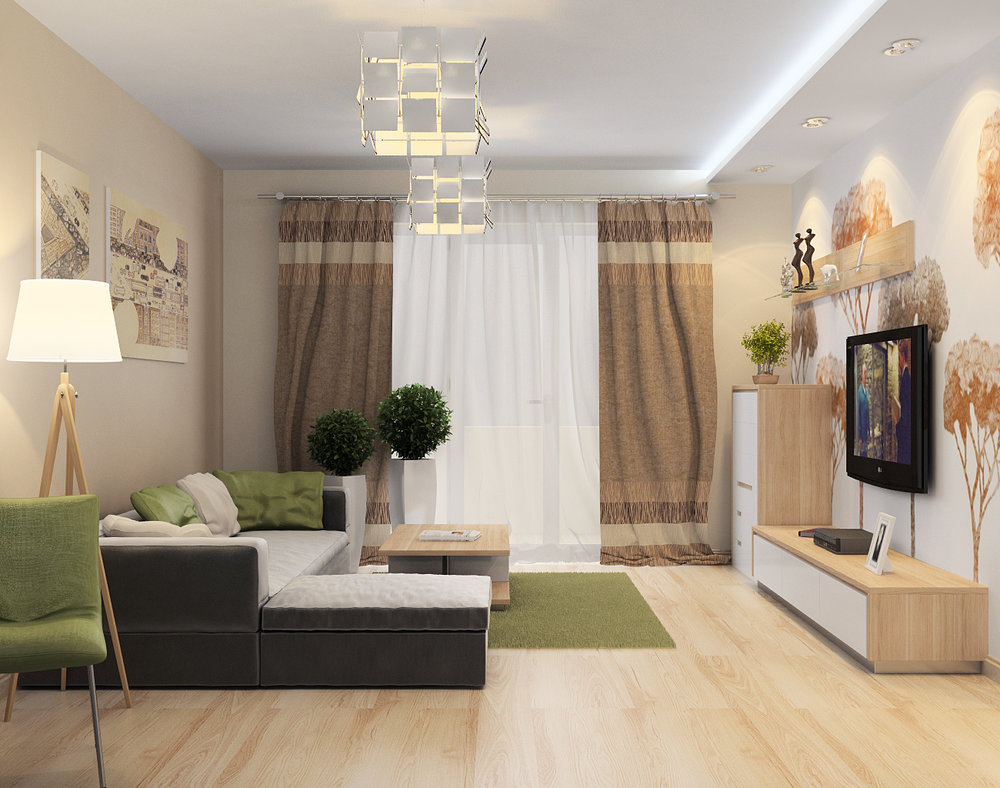 The design project of an apartment for a young family was based on a modern style with a touch of Nordic. Fresh ideas, easy interior decoration, modern and ultrafunctional furniture, bright walls, wooden floors, unexpected bright accents in the form of spectacular photo panel in ECO style — all of this suggests that designers created an Interior for the younger generation. Not pretentious, and at the same time unpredictable, apartment features and promises a comfortable stay for your pleasure.
The main color in the design of the apartment is white, as it is typical for most Scandinavian homes. The living room and kitchen are combined within a single tonality. In the kitchen, modern lamps illuminate the cooking area, while contrasting classical chandelier decorates the dining area where the table abuts designer chairs.
The design of a bedroom is decorated in a simple and clear style; the head adorns the macro Panel of a dandelion. The unusual clothing holders bring a certain irony and fun into the light interior space.
In general, the interior of the apartment – is a competent synthesis of seemingly incompatible elements that are so perfectly combined together.