The apartment in Novovolynsk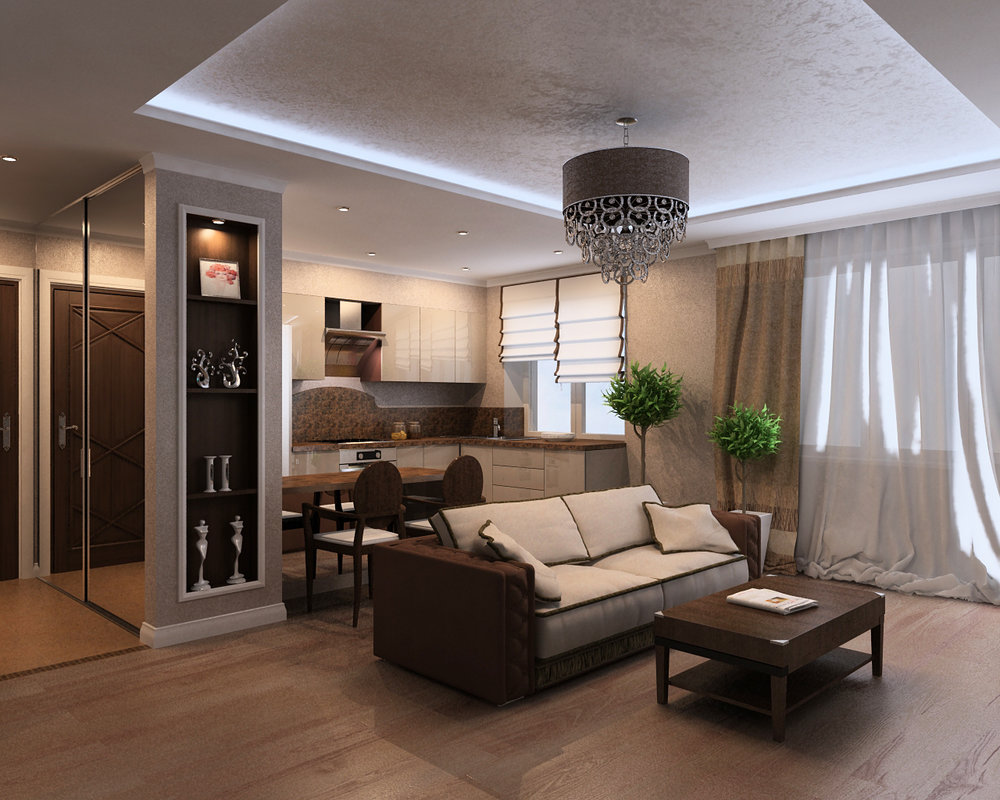 Дата начала проектирования:

Дата сдачи объекта:

Площадь объекта:

Стиль:

Время разработки:

Бюджет: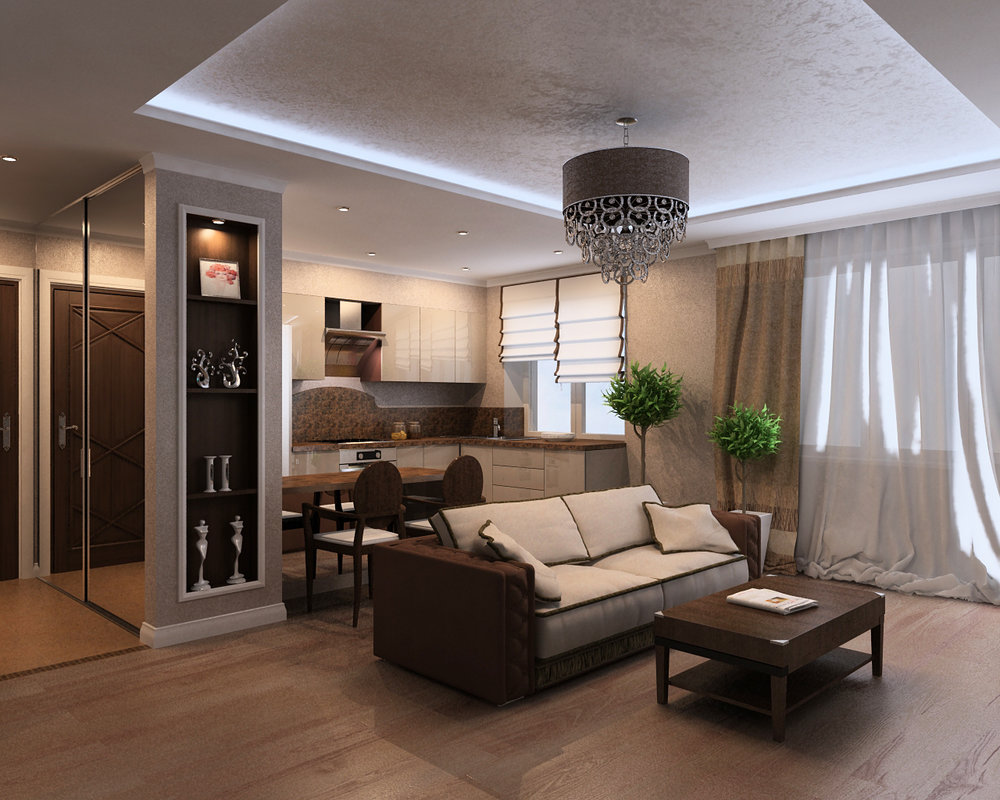 The spacious layout, muted colors, the interior in the style of Art Deco - all this is made that the apartment was the most versatile, comfortable and not pretentious at the same time.
The living space is represented by a spacious living room with kitchen area, bedroom, children's room, and a bathroom. The kitchen and the living room, as it often happens, are combined into a single room. The plenty of natural light passes through the large windows into the apartment, and decorative patterned walls of Praline color create a feeling of warmth and coziness to contrast with the dark furniture.
Since almost the entire interior of the apartments is decorated in the same key, a large number of small details and the final strokes, as well as detailed illumination enabled a unique character of the apartment. The finishing of natural materials, soft, enveloping colors gamma surrounds all the facilities of the apartments, gives comfort and is responsible for generating the elegant atmosphere.
Modern minimalism diluted with warm notes, without depriving the room elegance. This apartment is a charming and lovely, modern and traditional at the same time.