The house for a young family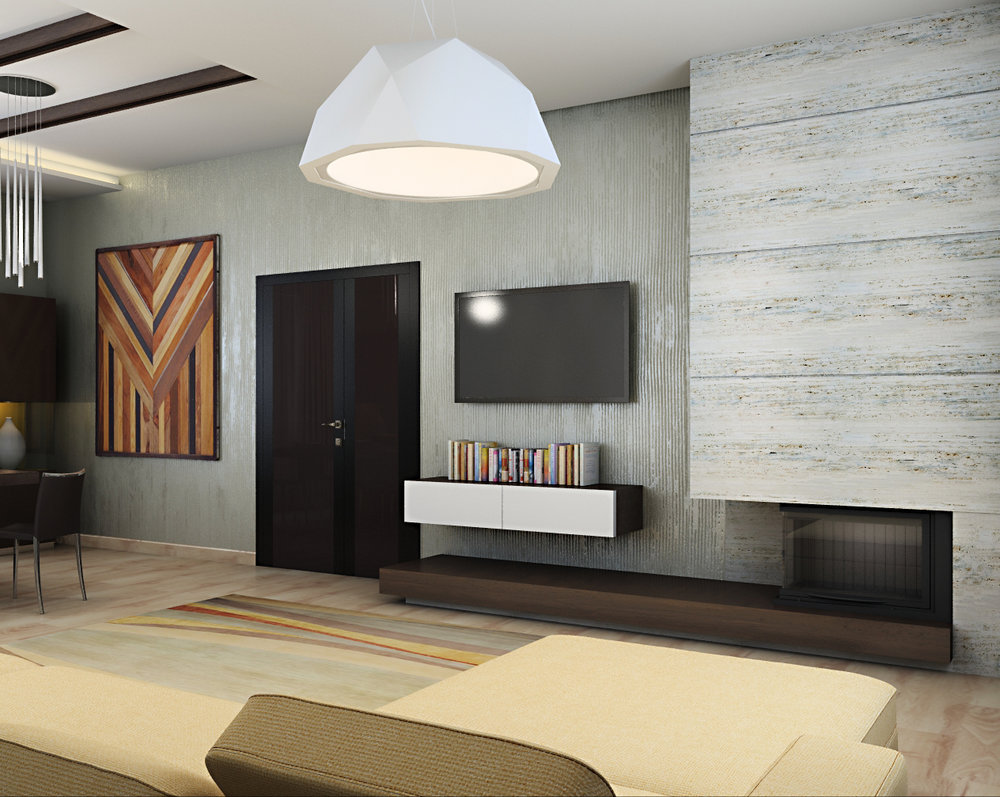 Дата начала проектирования:

Дата сдачи объекта:

Площадь объекта:

Стиль:

Время разработки:

Бюджет: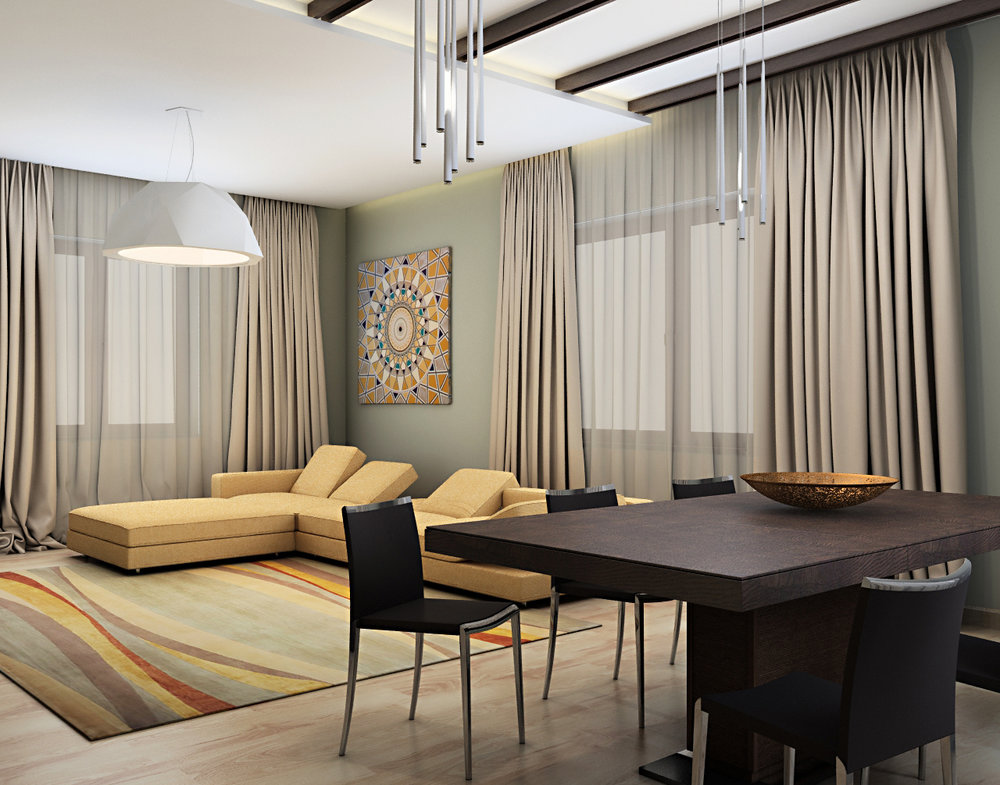 Two-stored house has been designed in a modern style. The laconic, with a clear structure and lines, it is perfectly balanced and meets the requirements of tenants who prefer practicality. On the ground floor of the House with are the living room, dining room and kitchen, designed in an open and bright space. A large number of windows, including panoramic floor-to-ceiling windows allow the external environment to become an integral part of interior admitting plenty of natural light in the room. In the decoration of the preference is given to minimalism and quality. The Interior is decorated in the restrained and natural colours and materials. The overall gamma combination of wood walnut and grey stone creates a cozy atmosphere, making a balance and peace, gives you the opportunity to relax from the everyday hustle.
The stylish and functional kitchen is designed in the form of open peninsula acting as a bright architectural element. Behind it are installed the cabinets with built-in appliances. The kitchen front color is a Wenge and contrasts perfectly with a nice white-coffee gamma.