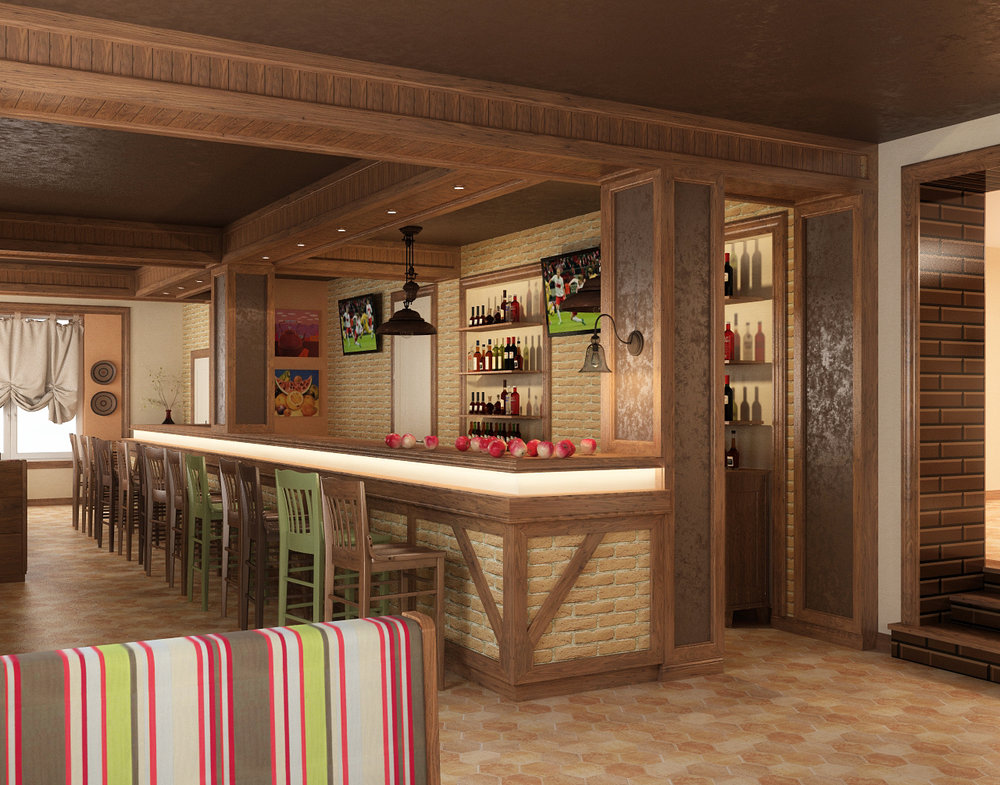 Start date of the design:

15.02.2013

Release Date:

05/13/2013

Area:

212 sq.m.

Style:

ethno

Ceiling height:

3.10 m

Location:

Ukraine, Lutsk

Works:

Planning, design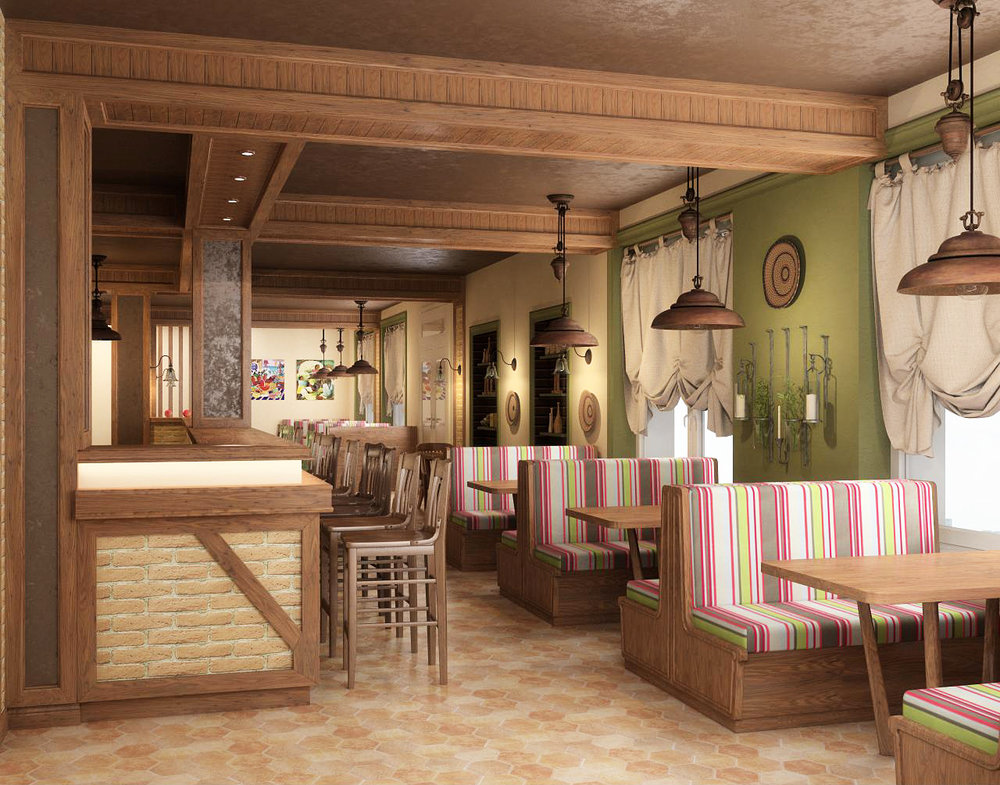 Restaurant-Pub is located near the centre of the city. The design studio PANDA worked on its design. The institution presents a bright breakfast restaurant and two additional facilities-banquet rooms and Darts Hall in the bar's format. The entire space is reached within a single concept and decorated in the style of a Mexican saloon.
According to the design concept the Restaurant should be stylish, contemporary, saturated. However, guests must immediately understand what kind of kitchen and the mood are here. Using the rough fabrics, natural colours, wooden beams, antique brick, and forged parts helped to create an atmosphere of lush, replete and unique mood of Mexico. The bright accent serves the decorative panel of wood in different shades in the banquette room. The textured plaster of terracotta colour and authentic Bra add comfort and mood.