The house in monochrome gamma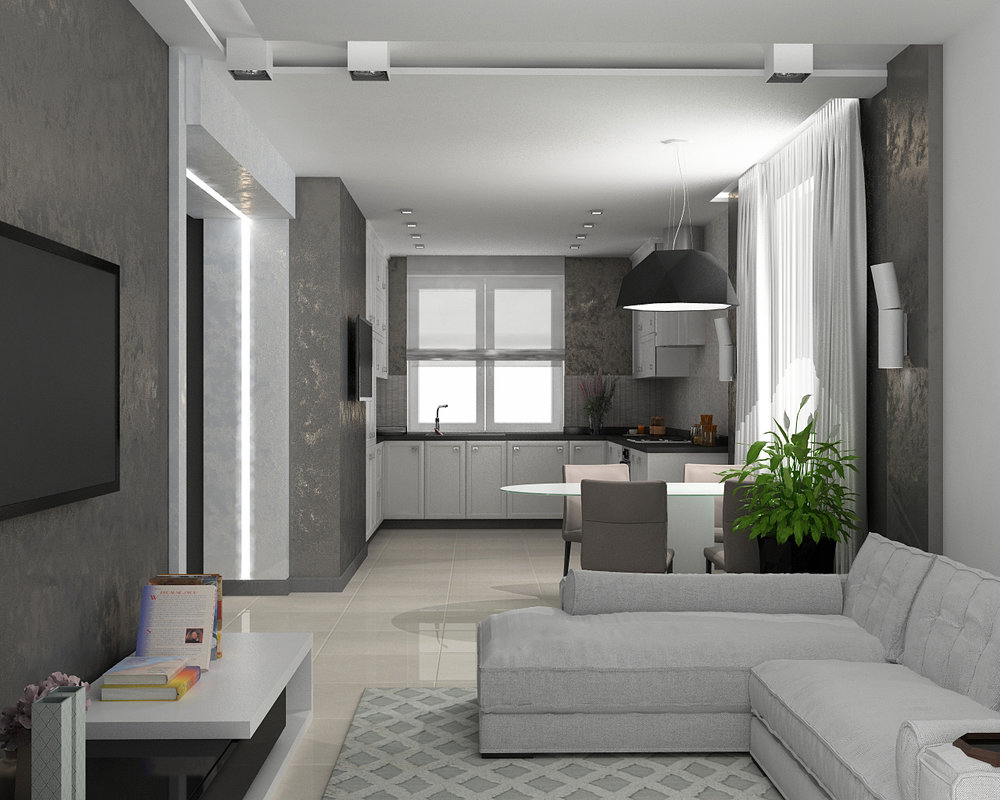 Start date of the design:

03/28/2014

Delivery Date:

05/06/2014

Property Size:

160 sq.m.

Style:

Modern

Ceiling height:

2.9 m

Location:

Ukraine, Lutsk

Works:

Planning, design, selection of materials, supervision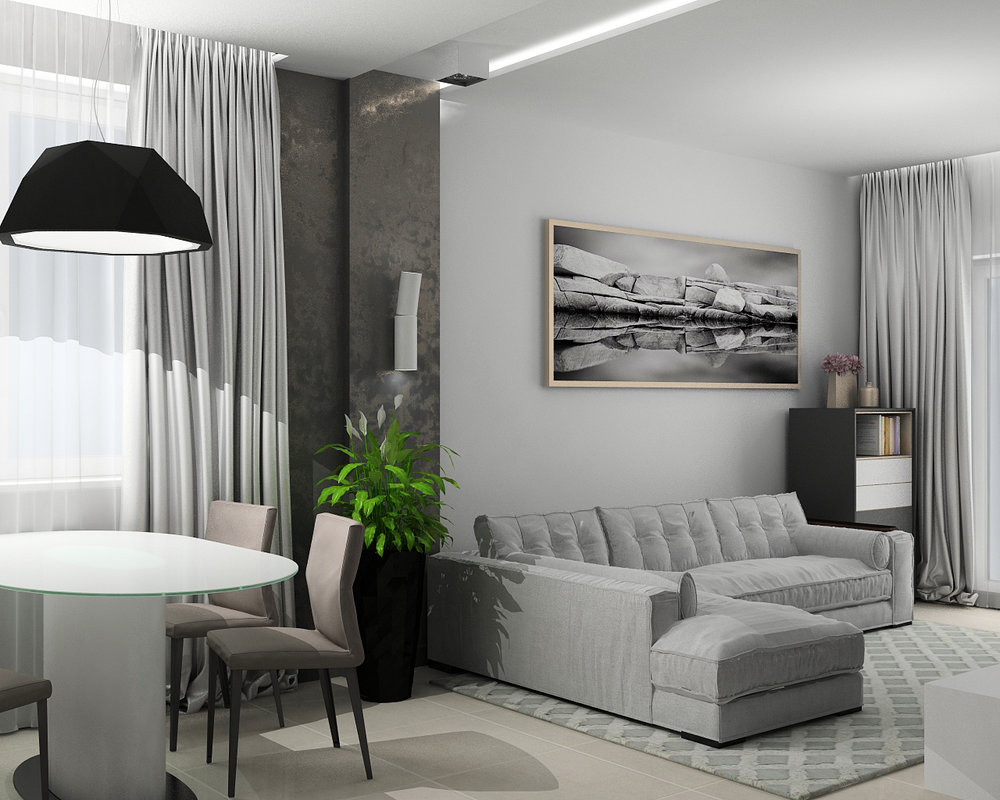 This House is noted with the coldness, but not one that causes negative emotions, and one that is characterized by clear forms and strict lines.
The grey color suggests a restrained charm of modern style and the interior looks truly magnificent, noble, interesting due to the correctly chosen shades, which not only creates a calming and relaxing environment, but also emphasize the purity of space at home.
The bedroom turned out to be cozy with a harmonious selection of cold and contrasting colors. The pieces of furniture are characterized by their compact functionality.
The bathroom has a strict symmetry, right angles, minimal decor as the greatest emphasis creates porcelain tiles with the structure of petrified wood of Cisa Jurassik brand.