Design project of modern single-storey cottage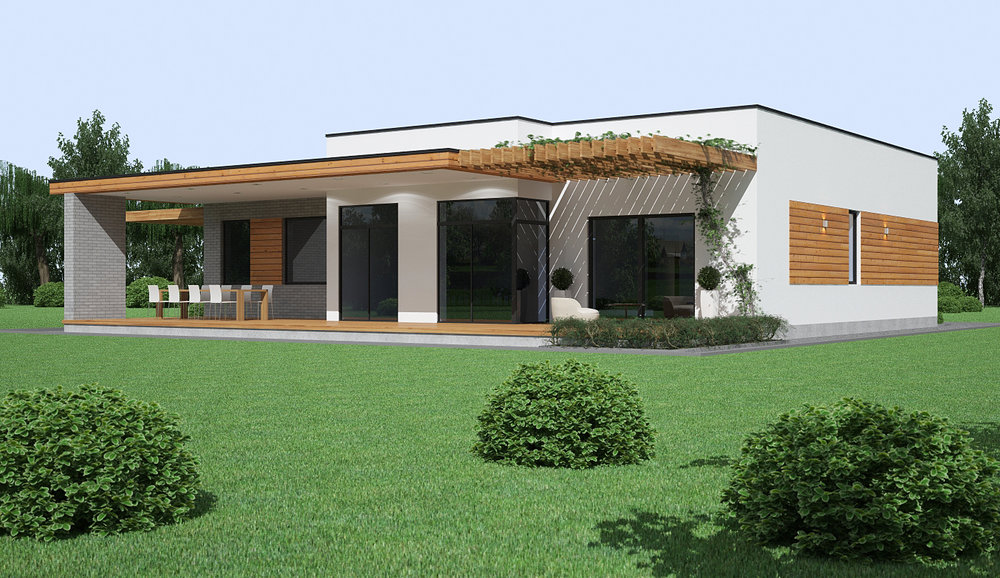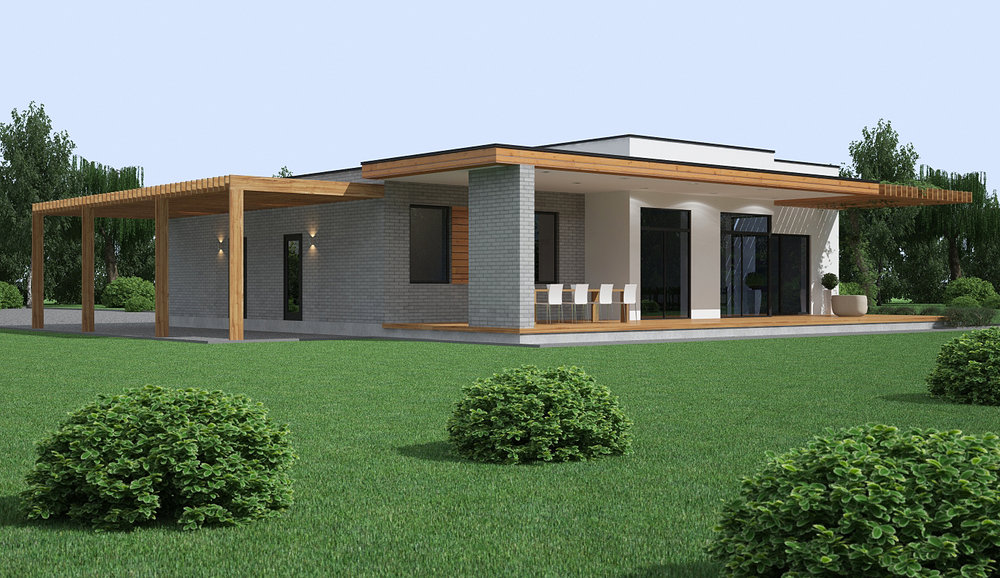 One-story cottage by an area 160 sq.m - simple from the point of view of geometry and finishing of facade. There is not piling up of details and decor. A brevity and clear forms, as basic lines of modern building, were chosen by main conception.
A light colour gamut is used: white and grey with the "warm" strokes of elements from a natural tree. A house has large windows and panoramic ensembles.
Space, more precisely his abundance is a basic feature. Nothing superfluous is complete freedom!
On a terrace a seating area was projected: open, without partitions and superfluous decor. The design of landscape of out-of-town cottage also differs in refinement and simplicity.
Main dignity of house is a minimalism, simplicity, openness, rational use of every square meter and possibility to experiment.