The modern apartment in Kyiv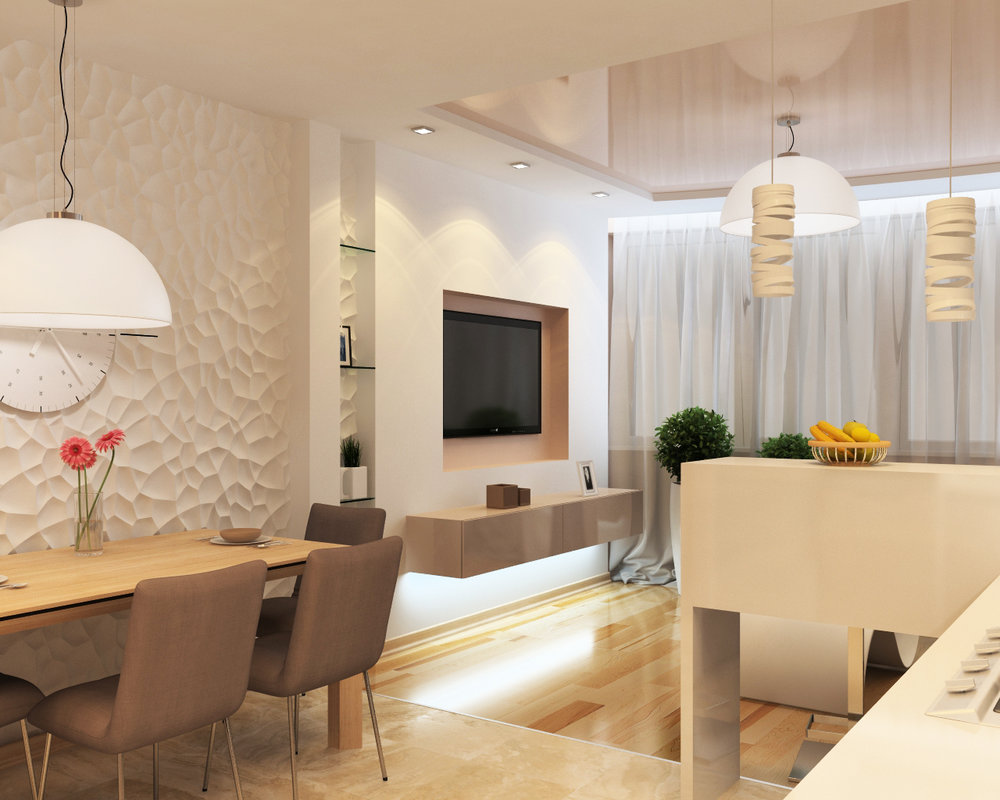 Start date of the design:

17.10.2012

Delivery Date:

28.11.2012

Property area:

130 sq.m.

Style:

Modern

Location:

Ukraine, Kiev

Works:

Re-planning, design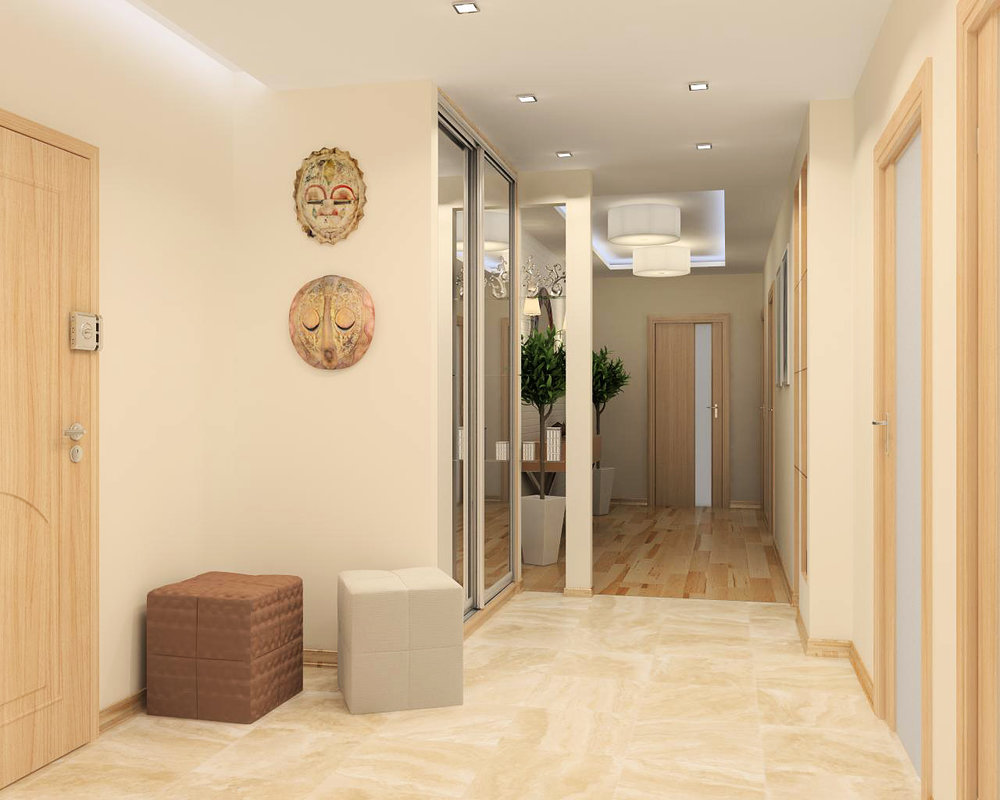 This apartment is decorated in a modern style and is characterized by a cozy minimalism, using 3D panels and decorative plaster, which will undoubtedly give the Interior a wealth and glitz. The harmony is achieved through the usage of similar shades with smooth transitions in halftones. The clean lines and neutral gamma of the finishing with a single colour accents, maintain the atmosphere of simplicity and incline to have a comfortable rest within the walls of the home.
The counter, in the part of the kitchen, attracts attention with the dynamic graphic contours that overlap with other furniture. The grey walls of this apartment really don't make it cold, as offset by the presence of tree and other decorative elements (a floor tile, textiles, 3D panels in the dining area) that create an aura of purity and visually increase the size of the kitchen. The smooth facades furniture design is without unnecessary parts with simple accessories, the important thing is to have everything at hand, so the major household appliances and furniture items are concentrated in the cooking zone.
For internal furnish of walls of the living room was used the decorative plaster. The deep anthracite shade on the walls is balanced by the warmth of parquet boards. The illumination of shelves, rich colors of pillows, glossy surfaces of the chest and coffee table dilute the restrained room's atmosphere.
The human desire to live in unity with nature, where reign together the silence, serenity and peace, became the main thesis in the decoration of the bedroom. So, the main material becomes the wood. The wall which abuts the bed is fully framed with wood panels is made of the same material as the flooring and other decorations in the bedroom. Here reigns the spirit of nature, a unique pattern and structure of wood envelop the room and bring comfort. Vanilla tones in painting in the walls, upholstered beds, give a sense of extraordinary comfort and even some mystery.
The steel texture tiles of the Atlas Concorde brand create stylish and trendy bathroom Interior. The basic pearl-grey color of the tile itself is unusually neutral, in that regard; it is the perfect backdrop for the expressive mosaic panel with romantic ornamentation. All sorts of chrome parts, such as holders, towel reylery, coasters and other decorations-anything that contains pearl silver glitter became extremely relevant in the interior of the bathroom. Simplicity and minimalism in the unified palette created a great ensemble.