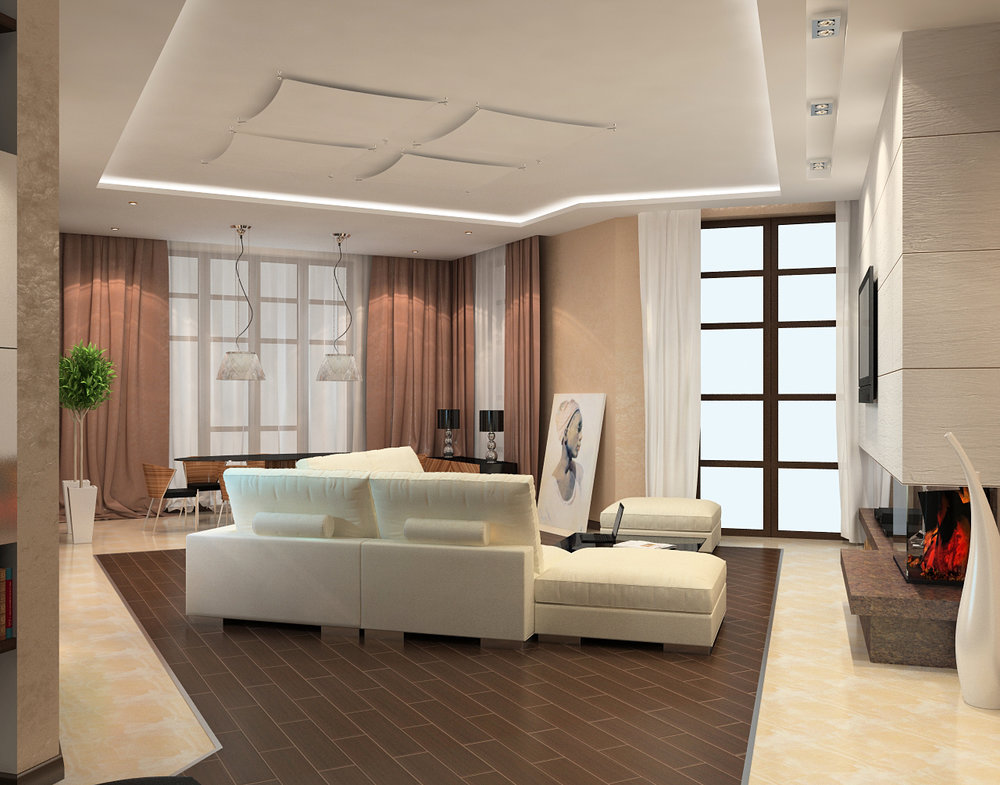 Start date of the design:

03.03.2011

Delivery Date:

19.12.2011

Property area:

425 sq.m

Style:

Modern

Ceiling height:

3.2 m

Location:

Ukraine, Kiev

Works:

Planning, design, selection of materials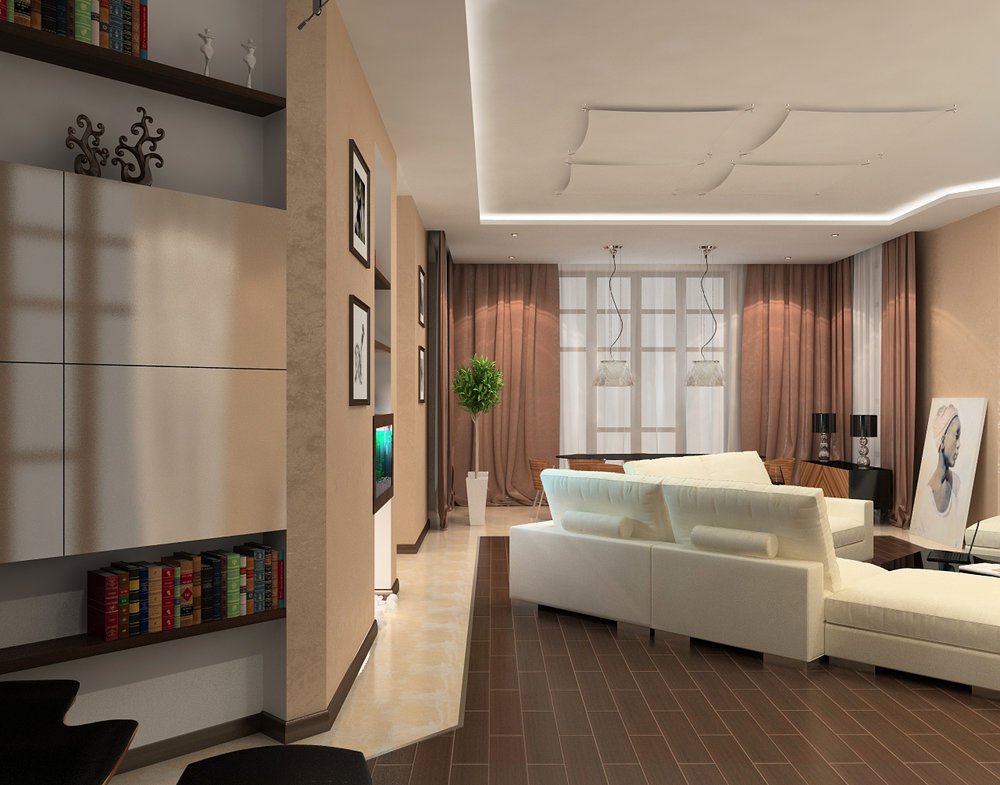 The owners of this House had invited designers to create in their house the decor, which would have been relevant, but at the same time, not out of fashion for a few years. Professional design Studio PANDA preferred contemporary style with the neoclassical elements. The Naturalness of materials and shades were thought through the details, to ensure the effect of lightness and ease. Modern design turned out to be luxurious, and every detail thought out and implemented within the framework of urban style. The luxury interior is perfect; the space is planned clearly and functionally. The materials are selected of exceptional quality. Special attention deserves the aerial and sculptural ladder that ends author's sculptural bas-relief in the spacious lobby on the first floor.
The interior of the living room is very warm, comfortable and cozy. Inundating rich color of bittersweet chocolate in combination with upholstery and fabrics are perfectly complemented by light noble shades of the wood. The white sofa makes not only note of the high cost, but also emphasizes the luxury of the living room.
The light colors are always relevant, their application has no borders, and with plenty of shades, you can create a unique interior to suit individual preferences and tastes. The psychologists found that light colors are the best "ground" to eliminate fatigue, they pacify and relax. Absolutely all shades of bright, gentle tones help to qualitatively relax, so the interior is implemented in the most warm and soft colors is ideal for bedroom. In this bedroom is not cold in the winter and in the summer heat; it refresh, warm, but not overwhelm perceptions and give a feeling of comfort and tranquility. The main role takes the furniture, the interior design, the decoration and the accessories. The luxury bed, natural fabrics and designed chandeliers fill this room with majestic splendor.
The billiard room is nothing but a business card of the owner of the house, pointing to his chosen people. The billiard room interior creates the effect of an elitist private club, breathing into it an aristocratic note, i.e., providing the very attractive and wonderful atmosphere. In the same vein, using textured array of tinted oak on the walls, the cabinet is made, the purpose of which is work in a homelike environment.