The bright and colorful house near Berlin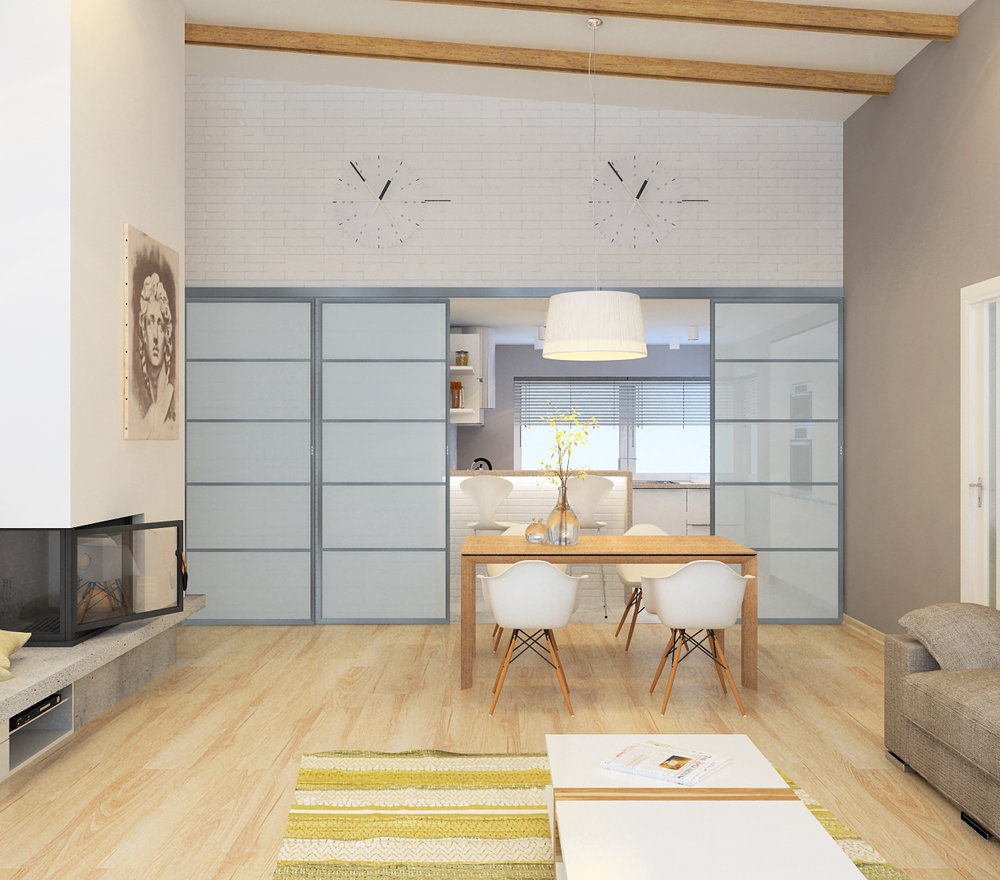 Start date of the design:

02/04/2013

Delivery Date:

03/27/2013

Property Size:

126 sq.m.

Style:

Modern

Location:

Germany Berlin

Works:

Design, layout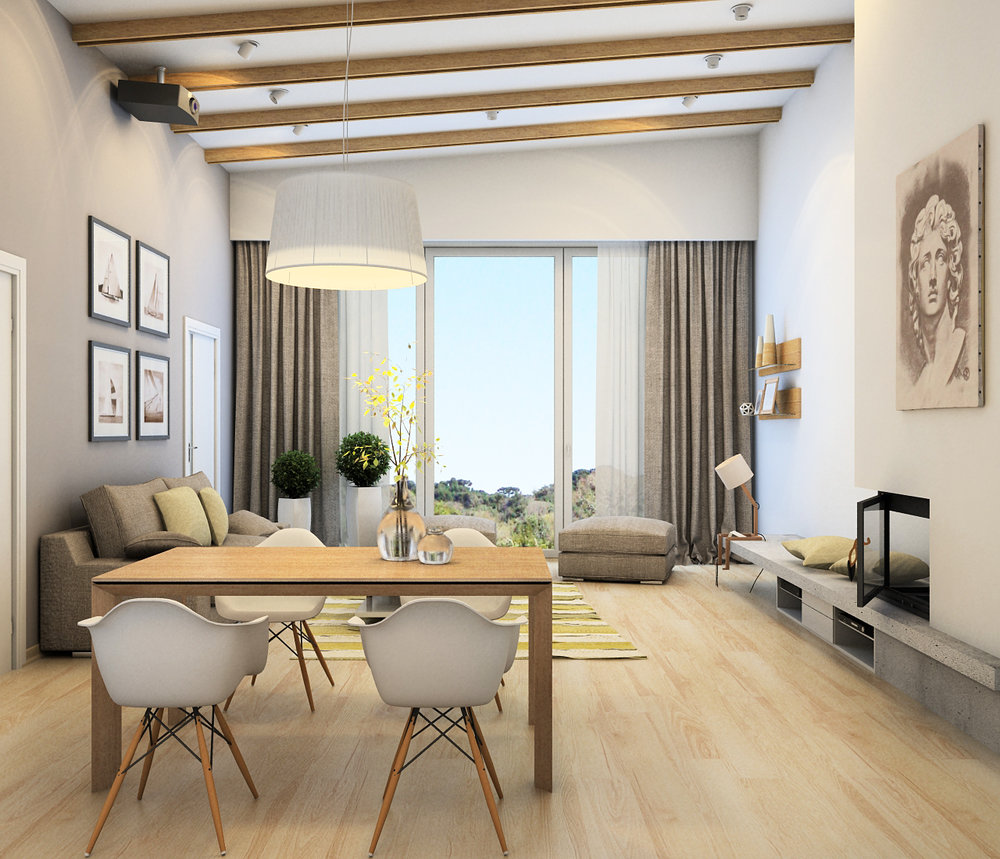 The living room in each house is the heart of home. This room embodies the warmth and harmony and is performed in bright warm tones. Light creates a ton of sense of space and lightness in the interior; it also contributes to the large panoramic windows, which offer not only beautiful views, but also fill the living room with natural light.
The false beams became striking additions that give the room dynamics. The projector located under the ceiling allows enjoying widescreen movies. The spotlights as the main lighting add up-to-dateness to the interior. Curtains are made of natural linen as well as a large comfortable sofa is made in one color, which gives the room elegance. The dining table which is made ​​of wood is located near the fireplace; the chairs and lamp lampshade in white colors became the successful combination. The private room is performed in the soothing light tones. Slightly ironic lamp between the desk and rocking chair serves as a great additional light while working or reading books. Built-in closet is with lots of shelves for the individual most convenient storage, papers, stationery is functional and strict.
The two children's rooms were made taking into account an individual approach to each child. Bright and colorful tones with skyscrapers photo wallpapers in one bedroom gave way to a warm, calm tone in the other room where photo wallpapers with the World Map are also used. The rooms are with comfortable and functional furniture, there are separate areas for study and working, shelves for storing books and toys.
The combination of turquoise and white tones is considered to be the most suitable for bedrooms; a bedroom in this house is not an exception. This interior has a calming, relaxing effect and creates a sense of purity and harmony. Luxury is attached by a huge double bed, which is made in a dark chocolate color, in one tone with bedside tables and picture frame above the bed. The ideal solution is the use of white glossy surfaces of the facades of the cabinet, which helped to achieve wholeness and elegant minimalistic design.