Design of apartment in fusion style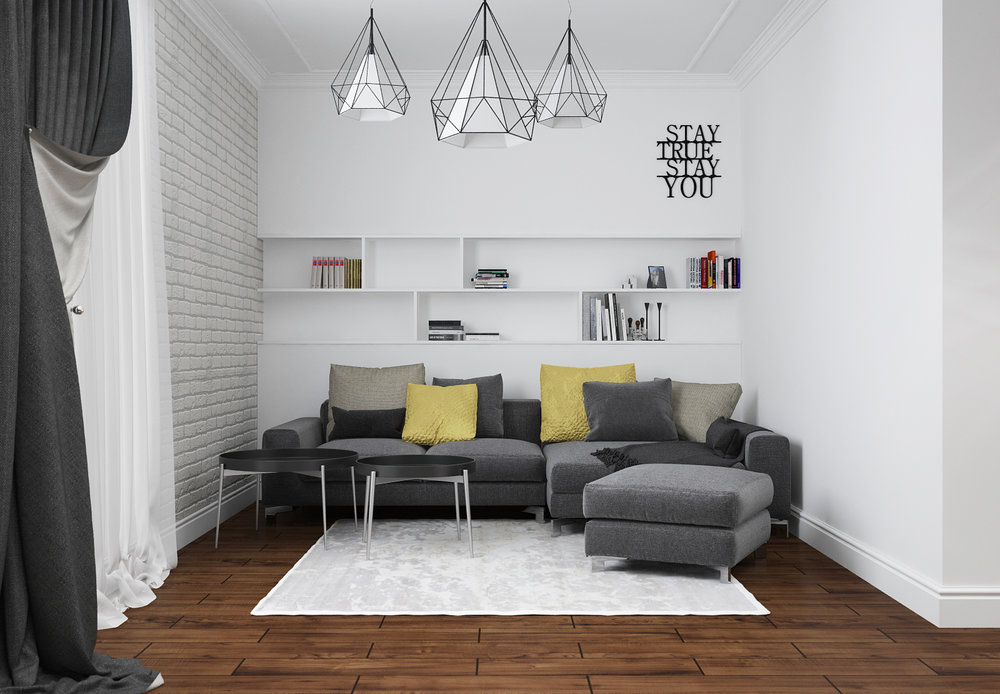 Start of design:

2015

Delivery Date:

2015

Property Size:

80 sq.m.

Style:

fusion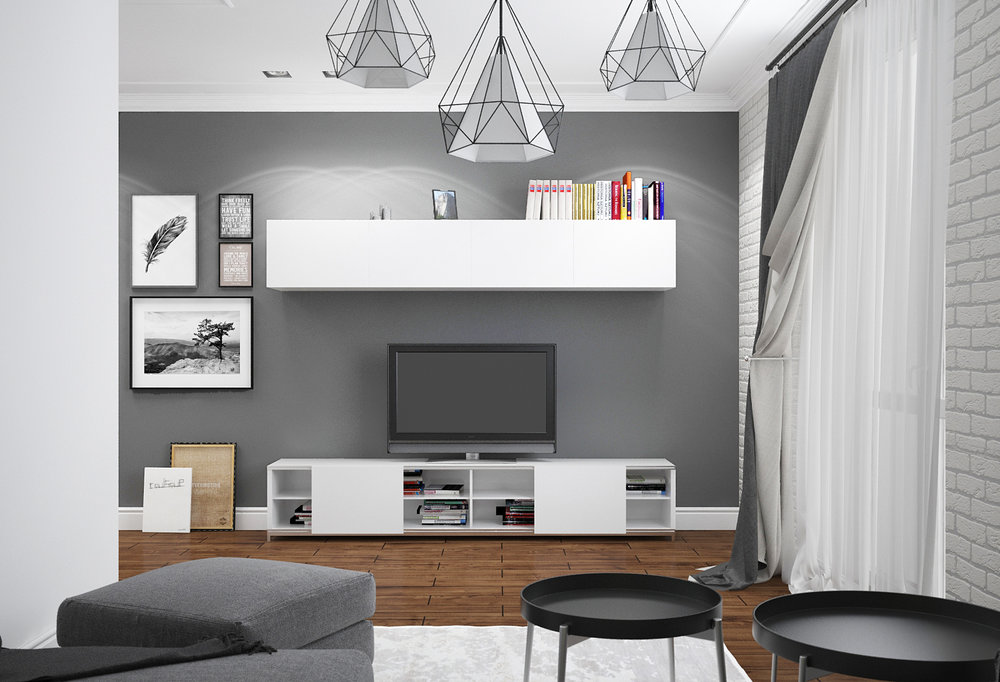 Only sophisticated people with extraordinary flavor and unique character choose the fusion style for home decoration. Not surprisingly, that design project developed by "Panda" was so pleased by hostess of chic apartment in a new building.
"Fusion" has not clear-cut rules and requirements. It brings together different, sometimes opposite, directions and styles, forms and cultures. Combine incongruous, to turn chaos into harmony - its basic essence.
This style is suitable for people who like to experiment and do not recognize the stereotypes. Display character and views of the young owner of the apartment was pretty difficult, but incredibly interesting task for the designers of studio "Panda".
First target - decide on the color scheme. It must be harmonious, not too bright, and does not cause anxiety. The choice fell on a discreet gray with a predominance of white, which is the "calling card" of fusion style. Bright accents were affixed with accessories and decor .
Second target - the choice of materials. Contrast wall decoration in the same room, the combination of natural and cutting-edge materials - all the basic ideas of style are reflected in the apartment.
The third target - the choice of decor. To combine in one interior present, future and past. Futuristic lighting and decor items, original paintings, slate on the wall - the designers have tried to bring to life the most incredible wishes of the owner, and it exceeded all expectations.
Living room in "fusion" style
A place where guests gather. The room, which will see everybody and where hostess can show off her taste and extravagant approach to interior design.
Here is a large and comfortable sofa, which pulls its kind and "invites" to relax from a hard day. White walls are not hovering and not aggravate the room, contrasting with the dark brown floor of natural wood. Mounted bulging shelves, unusual paintings in different styles and directions. Fixtures attract the eye - the future in all its glory.
Bedroom - a place of solitude
The bedroom looks more than comfortable. The bed, which seemed "fused" together with the wall - a very good idea, which came to taste the hostess. The room turned out light and airy.
The main focus was the big picture on the wall.
Kitchen for recreation and creativity
Such was the main idea. If "a woman's place is in the kitchen", it must be in a fusion style. Slate on the wall, where the hostess can create, write recipes or just any "pleasantness." Appliances have been hidden from the eyes and did not strain the eyes. In the spotlight - a chic dining table for meals.