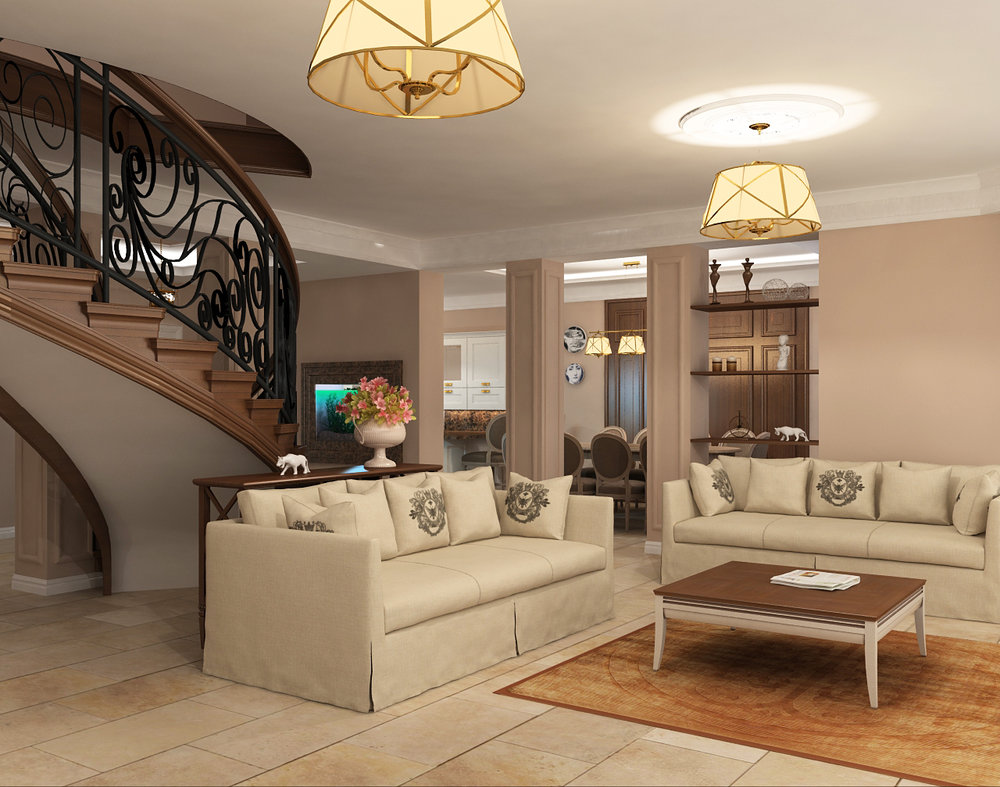 Start date of the design:

03.08.2012

Delivery Date:

19.10.2012

Property area:

350 sq.m.

Style:

The classic (with country elements, ethno)

Location:

Ukraine, Lutsk

Works:

Re-planning, design, selection of materials, supervision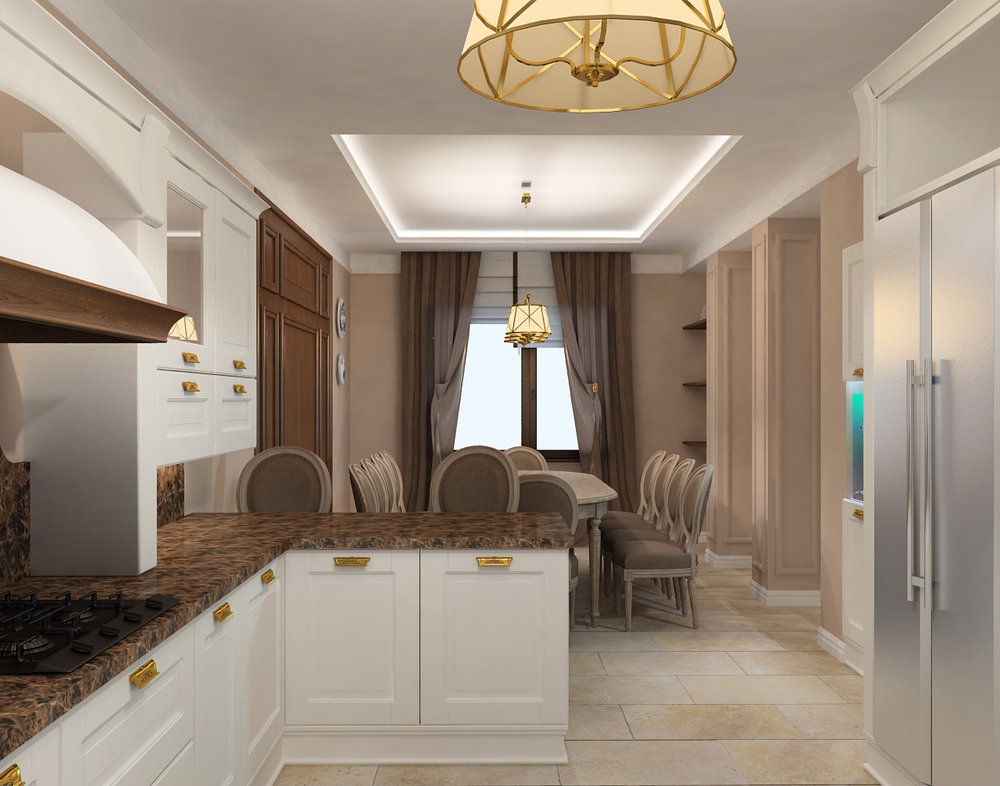 The Classic style harmoniously intertwines with festive stylized Victorian style in the design project of home. The breathtaking delight of the central part of the house is taken place, where the luxury ladder became the central axis of the magnificence of the apartments of the house. A large staircase with smooth contours and a round base looks luxurious and graceful. Forged curls of the balustrade pick up the common pattern motifs in living room.Massive sofas are made of natural light linen, the embroidery on the cushions are handmade. Another subtlety is considered to be a combination of pastel shades with gilding. This emphasizes luxury and presentability of the room, the chandeliers played this role here.
To combine the space of living room, kitchen and dining room helped columns that have created truly majestic atmosphere. The junction of the kitchen and dining area emphasizes the good tradition when all family members gather together for breakfast, dinner or Sunday lunch. The dining room has a classic style with fresh deep tones in the finish, creating a light, slightly romantic and relaxed atmosphere. The kitchen sets in white colors with gold accessories have created the overall picture of the room.
On the second level are: a spacious hall with a media area, main bedroom, two children's rooms, bathrooms and a dressing room. All rooms are completely covered with boards of bleached wood with contrasting dark beams. An important role in formation of the completed image plays textiles, curtains and bedspreads with floral patterns lavishly decorated with pleats, lace and embroidery. Romantic interiors with the effect of "antique" creates special peaceful mood in the main bedroom and in the daughter's room. Boy's bedroom is, at the request of a small customer, in a more modern style. Thus, the techniques of "loft" style – bare brick and industrial photo panel are successfully intertwined with wood paneling of the attic and classical door leaf.
The owners can enjoy the luxury and comfort of exquisite house design, which represents the perfect balance between tradition and modern functionality.