Interior design of apartment in a modern style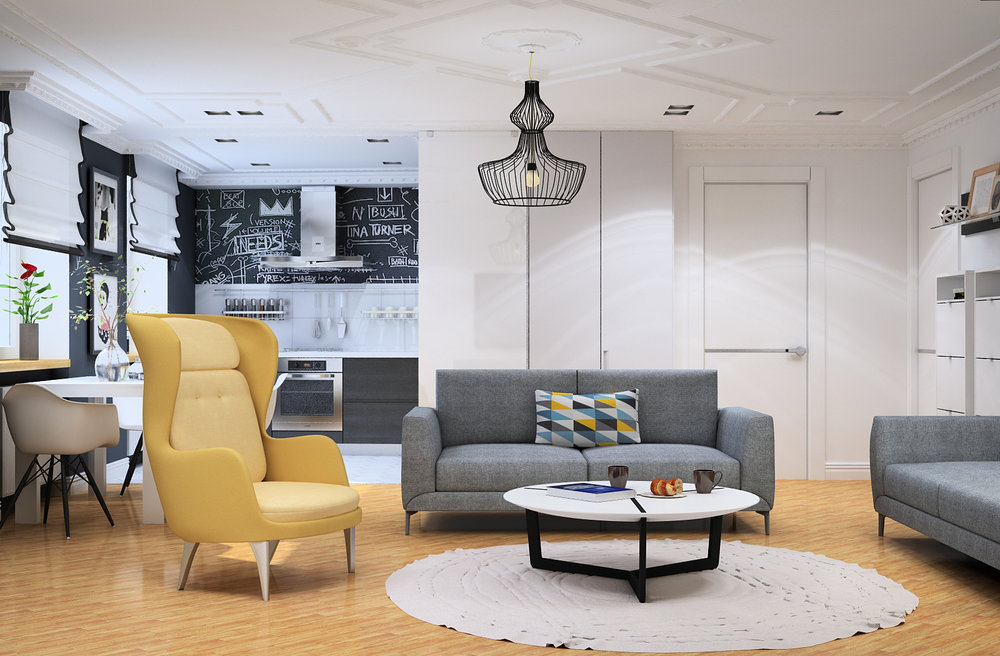 Start of design:

10/02/2015

Delivery Date:

03/20/2015

Property Size:

69 sq.m.

Style:

Modern

Location:

Ukraine, Luck

Works:

design, selection of materials, maintenance, repairs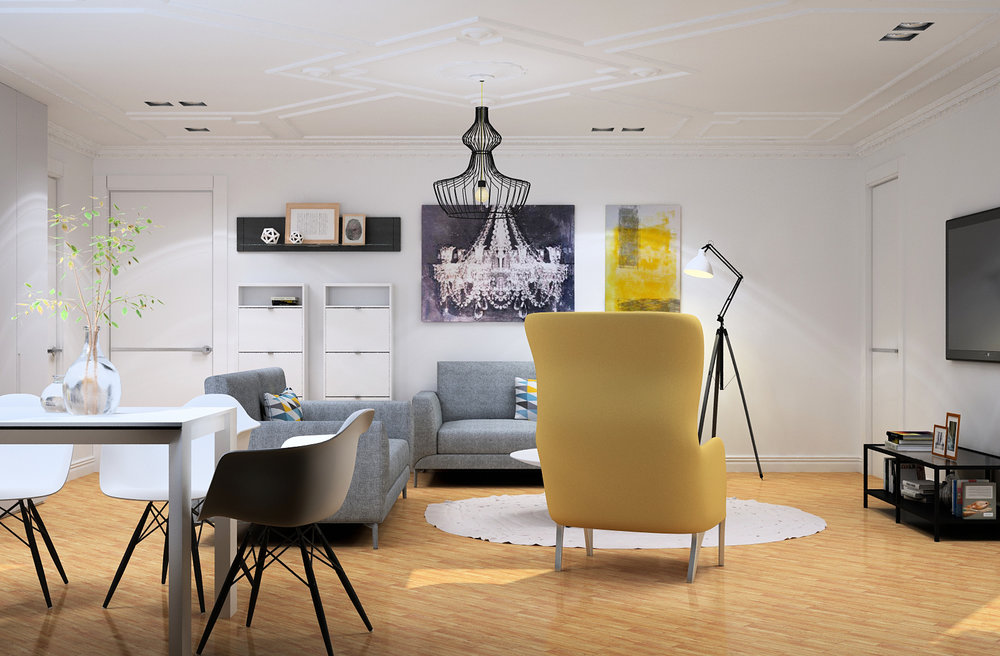 The apartment in fusion style for young, progressive guys who do not want to have certain attitude towards their apartment design in the centre of the city too serious.
This attitude gave the opportunity for designers to behave like a hooligan. As a result, in the living room quietly "get along" old and new, classic and modern.
We played on contrasts, both stylistic and color. White and dark walls. Ceiling with a hint of "classics" with built-in modern lamps. A painting of classical grandiose chandeliers and original light in the form of cells on the background. Pay attention to the original details: a futuristic chair and a floor lamp on a tripod. Furniture is not bulky and does not weigh down living room design. Open space, lightness, a lot of light - the main living room features of modern design.
Very decorative moulded ceiling especially contrasts on the background of plain walls and modern art. The slate wall in the kitchen is a place for creativity of the owners themselves.
The expensive designer furniture adjoins with a funny lamp and IKEA containers. The monochrome colours "collect" this difficult mix together, and bright yellow accents don't give a bored and enliven the overall picture.
The rest of the room apartments are in dark, quiet tones. Moldings, modern art and gray scale unite all the premises.
Thus, the design of this apartment in Lutsk shows that modernity and classic, expensive and cheap, you can perfectly combine in one interior. These rooms look cozier, complementary for owners and will not be out of date in a few years.