The children's bookshop in the PortCity trade center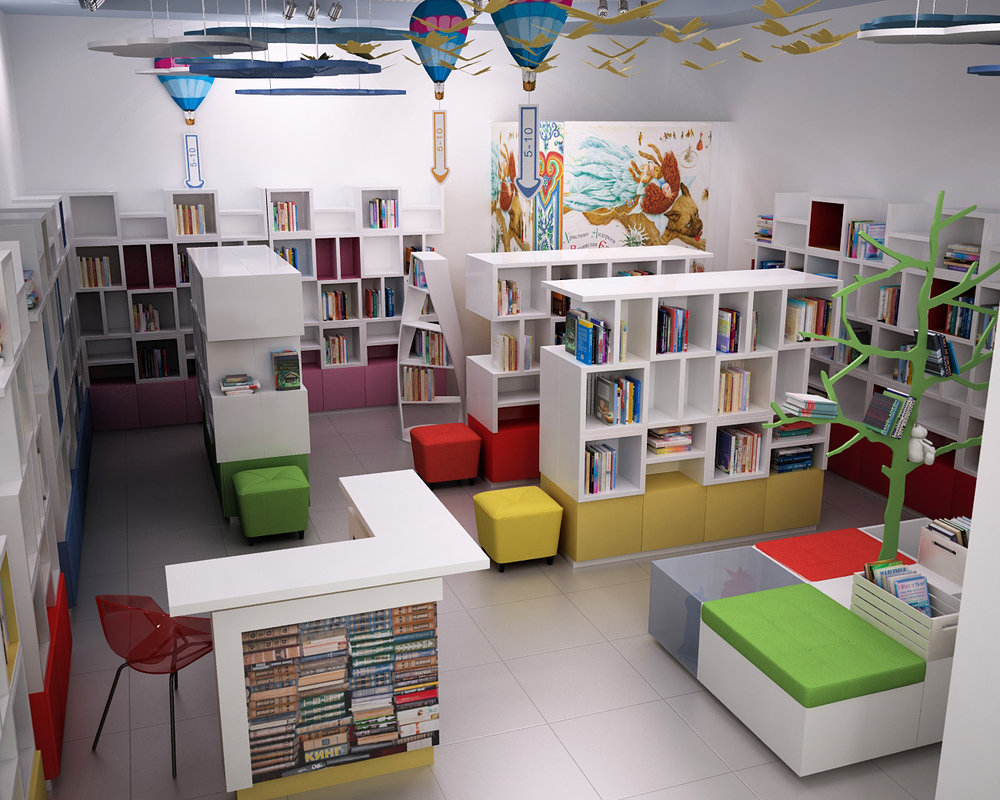 Start date:

07/08/2014

Release Date:

07/13/2014

Area:

50 sq.m.

Location:

Ukraine, Luck

Works:

Planning, design, selection of materials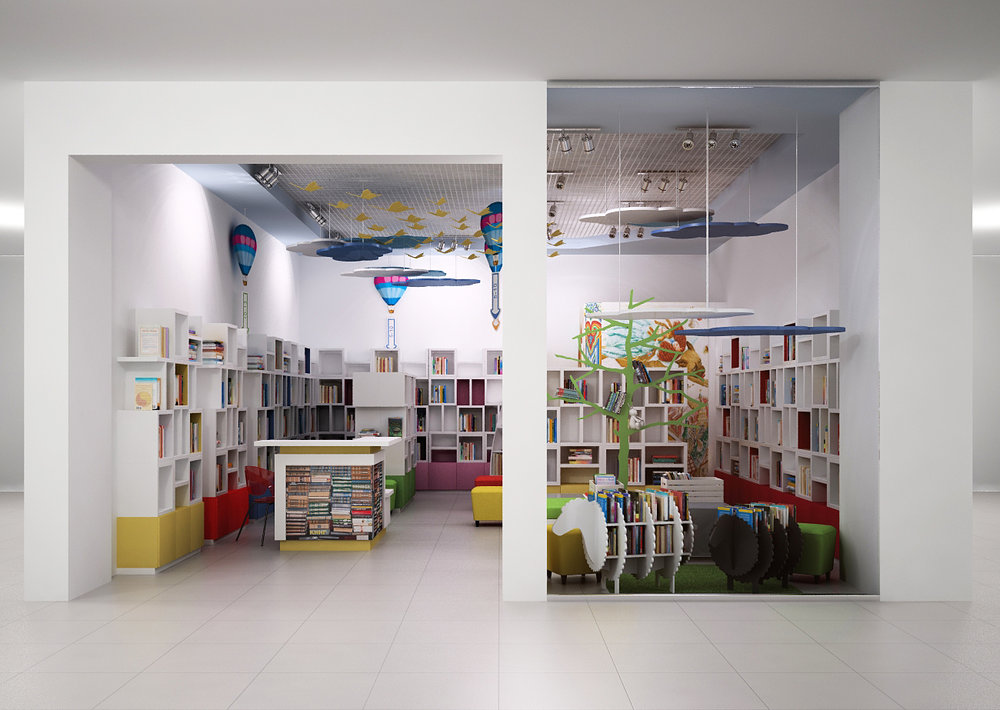 The task that faced designers was to make a place where children could satisfy their creative abilities and spend time inventively.
The children's bookshop was supposed not to be just a place for buying a new book, but the place where the child would be involved in the game, developing creativity, experiencing new things.
Zone for games was created for a fun pastime, and multifunctional shelves were designed in bright blocks for finding the right book in the easy way. The entire place was decorated in bright colors with unusual shapes attractive for children.
Vigorous and joyful atmosphere attracts the attention of passers-by and make a positive impact on the development of children's artistic taste.