Apple store "Yabko" interior design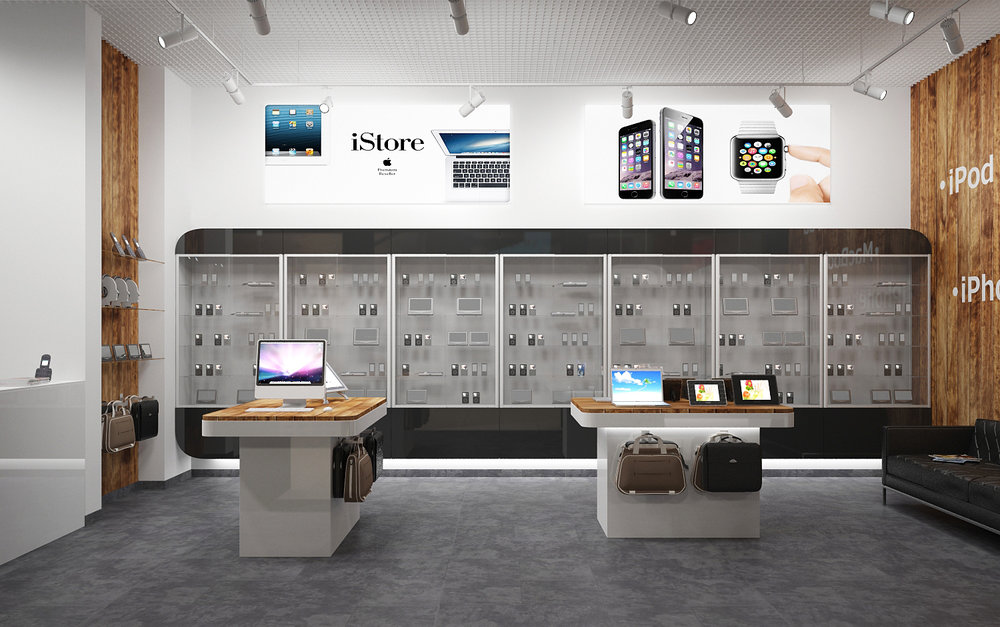 Date of initial design:

10.07.15

Release Date:

25.07.15

Property area:

42 s.m

Style:

Modern

Location:

Lutsk, Ukraine

Works:

Planning, design, repair, supervision
All would agree that one of the secrets of Apple's popularity is in the design. That's why our team came up with special attention to the design of the interior of the brand store "Yabko".
So we decided to make the interior maximum minimalist, with elements of eco style. Black-and-white gamma is not detracted people from production, and wooden elements in the furniture and walls lend warmth and force down excessive strictness and pathos.
Special attention attracts the showcase, where you easily can find the form of the Apple production. The wooden wall decorated with the inscriptions with the names of gadgets.
So that visitors can feel comfortable and get to know what's new, the store has a comfortable leather sofa. Beside it - the usual stump that serves as a table.
A reception is a source of pride for designers. Laconic glossy surface of the front desk - is the perfect background for the brand Apple logo carved into the curved wooden panel.
"Yabko" has recently opened in "Portcity" trade center, but stylish, unusual design of the store, the latest gadgets and related products company, and the attentive staff has earned the loyalty and love of buyers.