Interior design of the transport company office "Leontiev"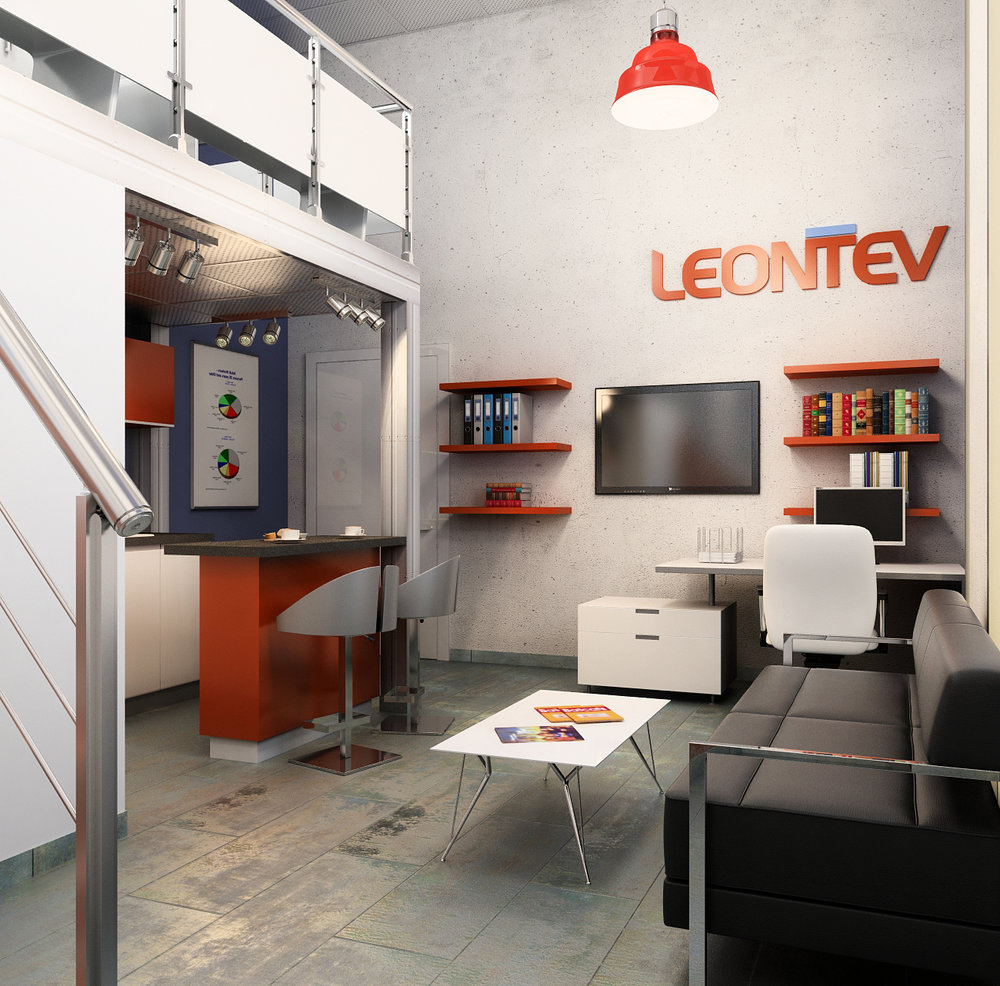 Start of design:

05.06.2013

Release Date:

25.06.2013

Area:

40 sq.m.

Style:

Loft

Ceiling height:

4.50 m.

Location:

Ukraine, Lutsk

Works:

Planning, design, selection of materials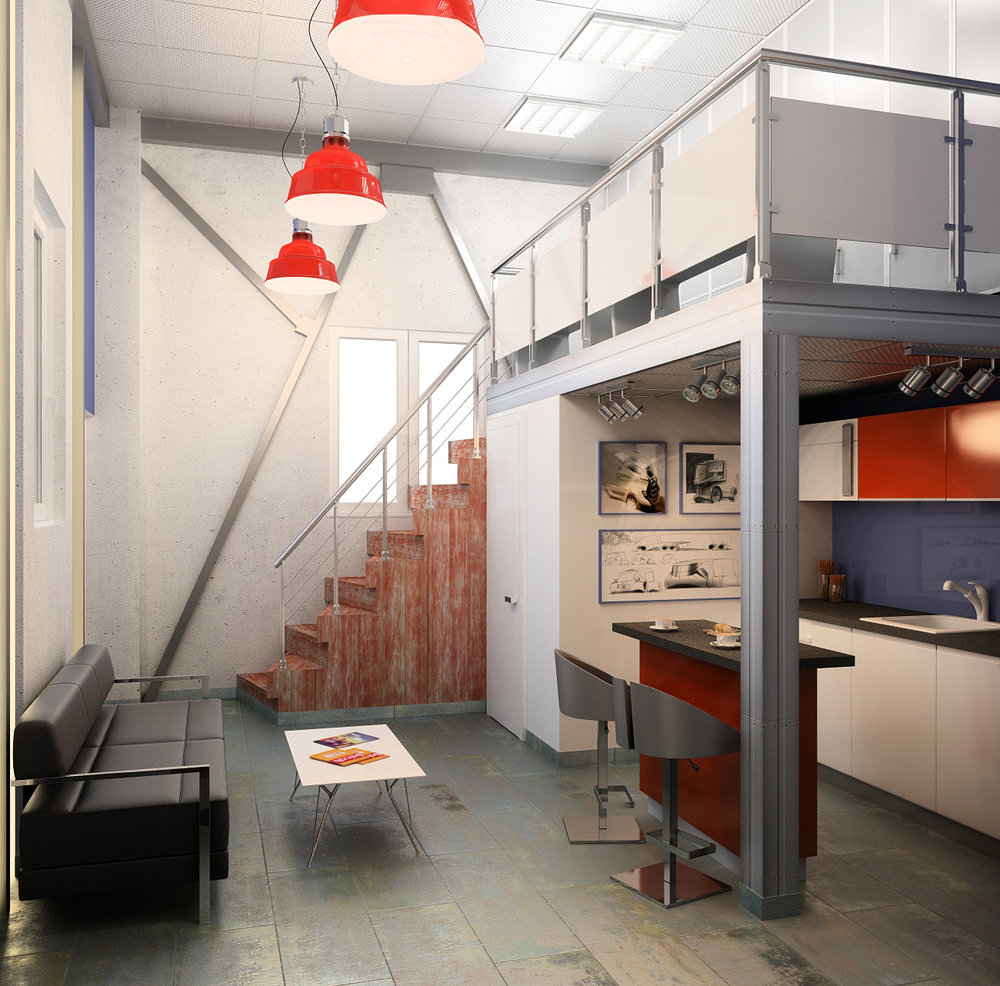 The recreation area's project for transport company workers has been made by considering of the small space and multifunctional accommodation.
An updated space has been designed to satisfy the customers' requirements regarding openness, flexibility and compactness.
All the existing structures have been opened and cleaned, as result the concrete wall finishing, metal and new glossy surfaces were used.
In the item of zoning the priority was given to the visual correlation each of the functional blocks.
The table for working with catalogs, internet and kitchen area are coexisting in close proximity without contradicting each other thanks to a single color combinations and lines pithiness.
Despite such a small squaring, the designers managed to locate the personnel's changing zone on the second storey, a kitchen area, comfortable sofa, a table and also a small bathroom with a shower under the stairs.