Interior design of Law Office company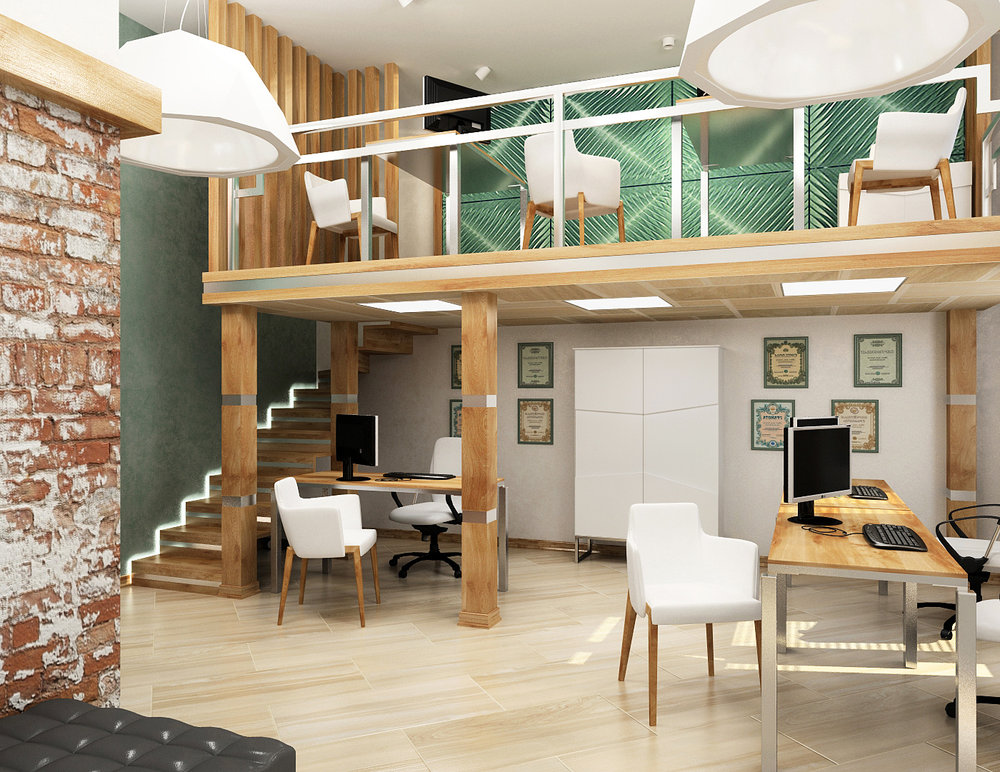 Date of start:

05/24/2013

Project ending:

08/14/2013

Area:

100 sq.m.

Style:

The modern, loft

Ceiling height:

4.25 m

Location:

Ukraine, Lutsk

Works:

Re-planning, design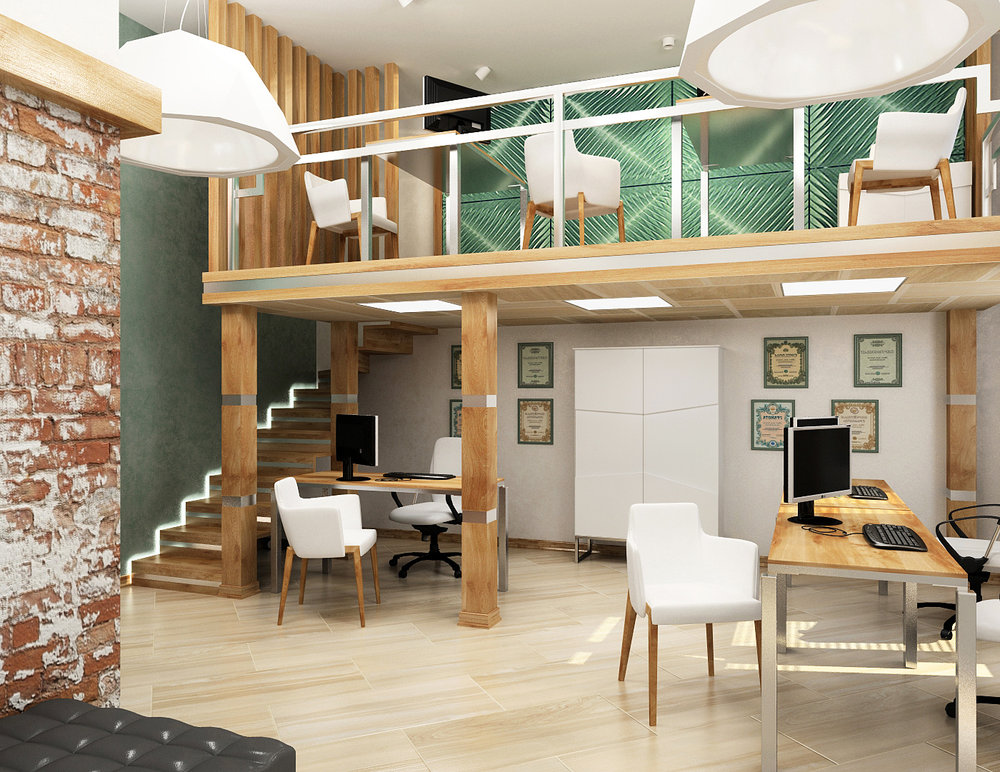 The designers from studio PANDA worked on the design of the interior in the office of the respectable law firm in Lutsk.
The ambitious project of the office of law firm from the start demanded from designers thinking that the interior was not repeated, and did not depart from architectural ideas had already implemented in the design world, it was not boring, to correspond to corporate identity and representation of the company.
As a result - it was created a spacious, presentable, dramatic room with modern furniture in contrast with classic décor.
The room has open planning with a variety of areas of collective use, created to promote collaboration and customer convenience. From a functional perspective, the ceiling height enabled the design of the second stage in the main hall, and thereby increases the number of employees, with the maximum advantage of the open space and excellent insolation due to the large windows.
The working areas and rooms are dynamic and innovative; they are full of liveliness of the spirit and glow. The basic color was chosen the white background with bright accents of emerald and yellow, with cold brick and warmth of wood pieces, with big photo panel. It was decided strategically to place throughout the office books, decor, and figurines and other details that complement the image.
The office space is represented by free working areas, there are no closed private rooms, and its interior reflects the organizational principles and internal culture of the company.
The office is quite elegant, serious and at the same time slightly mysterious, disposing client to trust and reliability.